HEINE OMEGA 500 Breath Shield
For a clear view during examinations
In light of the Covid-19 pandemic, users of binocular indirect ophthalmoscopes are also facing challenges when it comes to examining patients. Ophthalmic societies around the world are advising that examiners attach breath shields to their ophthalmic devices to reduce their potential risk of infection.
While the HEINE Breath Shield protects part of the wearer's face from exposure to some things, it does not provide a complete shield to protect against contact with infectious airborne droplets. Additional protective equipment must be worn!
The Breath Shield, developed exclusively for the HEINE OMEGA 500 Binocular Indirect Ophthalmoscope, covers the mouth, nose and chin area.
Outstanding view through the ophthalmoscope thanks to a cut-out on the optics
Lightweight, rigid material for a comfortable fit
Easy to attach to the instrument
Comfortable working – there is no contact between the wearer's nose and the Breath Shield, and all the controls on the ophthalmoscope are freely accessible.
The OMEGA 500 with the Breath Shield attached can be charged directly on the EN 50 UNPLUGGED wall-mounted charging station.
Breath Shields are consumables.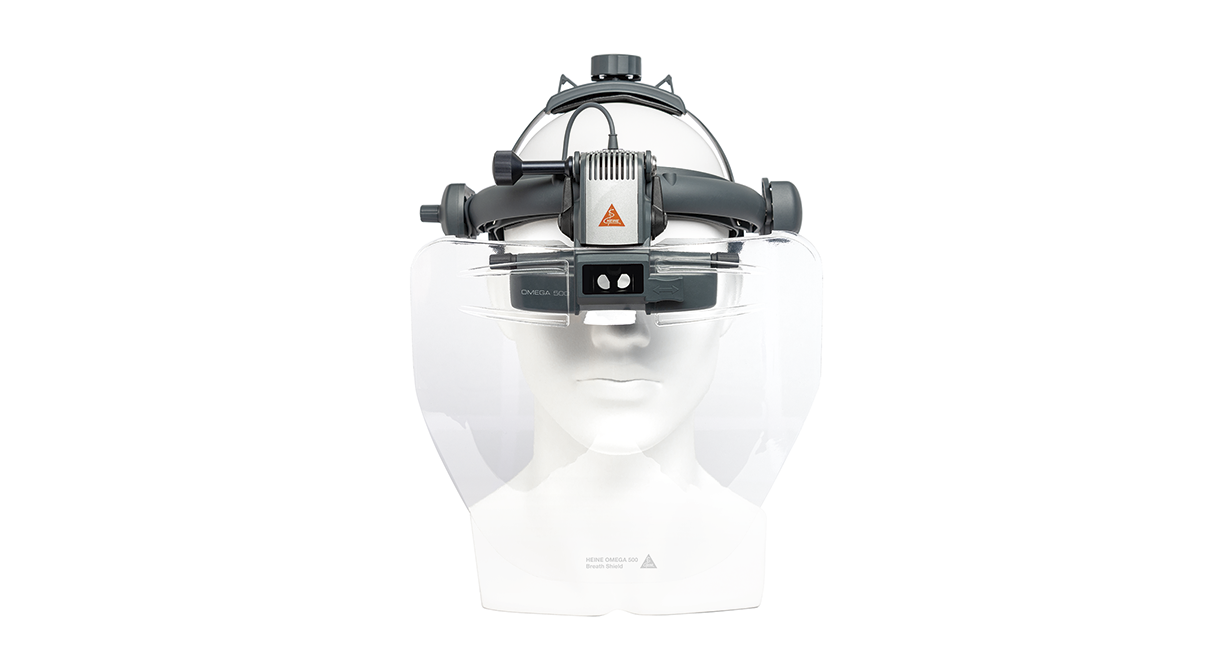 Options for ordering through distributors
You can order HEINE OMEGA 500 Breath Shields from authorised distributors with immediate effect.
Available individually or as a handy set of three.
Article numbers
HEINE OMEGA 500 BREATH SHIELD (1x Breath Shield, 1x mounting clip): C-000.33.016
HEINE OMEGA 500 BREATH SHIELD (3x Breath Shield, 1x mounting clip): C-000.33.017
Where can I find an authorised distributor?
Product samples are available in limited quantities from participating retailers.
This promotion is valid for EU, UK, Norway and Switzerland. Please contact your specialist dealer.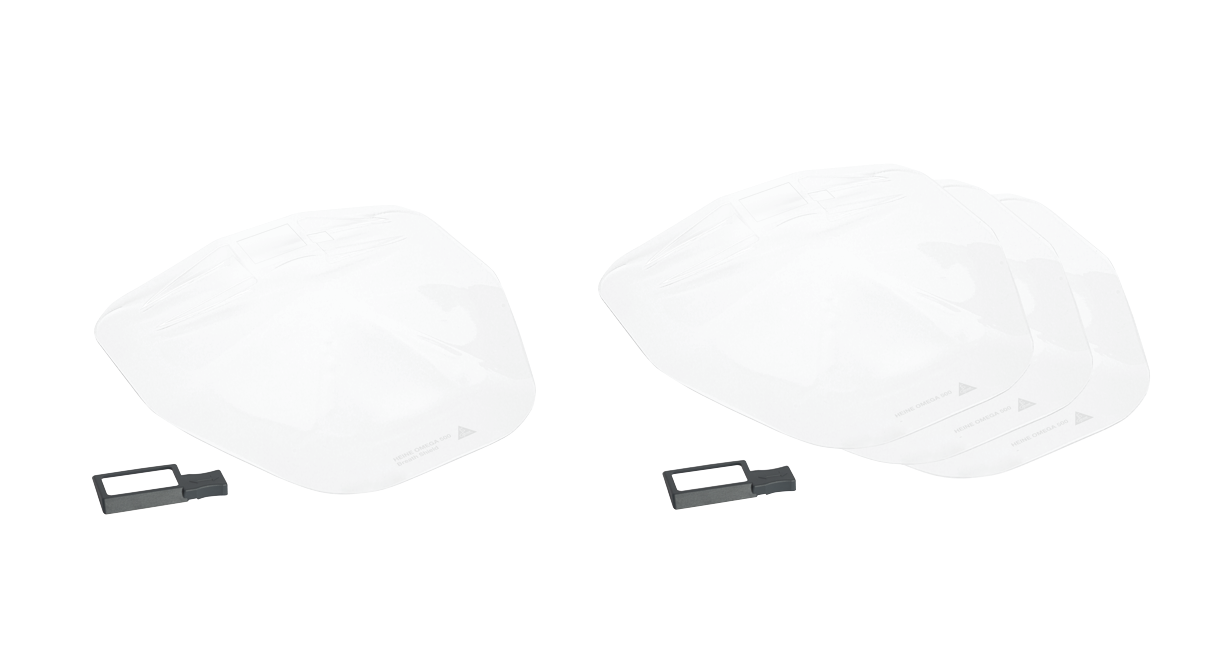 How to attach, clean and disinfect
Quick question. Great help.
We would like to customise our website even better for our visitors.
Please specify your field of business:
The information I provide will be stored in accordance with data protection regulations.