The new HEINE DELTA 30 Dermatoscope
If there's something to discover, you'll be sure to see it.
HEINE DELTA 30 Dermatoscope
Not only would our new high-end dermatoscope win any beauty pageant, it also stands out due to the best imaging we've ever developed. And all that when its 'true' field of view measures a veritable 30 millimetres. We say 'true' because some of our competitors like to indicate the lens diameter, which turns out to be deceptive, however, as the field of view is significantly smaller in reality. On top of that, it has an unprecedented colour rendering, in LEDHQ of course.
Polarisation provides glare-free and non-reflective working conditions. This is only possible due to the HEINE optical system, the first of its size to be installed. Above all else, it is comfortable to operate with its angled, ergonomic design and intuitive control.
The adapter allows you to connect an iPhone*, so the images can be saved digitally with the exclusive HEINE DERM app. So digital dermoscopy is really easy.
More features
Crystal clear image, no matter if you prefer a closer or greater working distance
Polarisation eliminates reflections and glare
Brightness control: 3 levels of light intensity
Easily cleaned with spray disinfectant
10x magnification
No cross-contamination: autoclavable contact plate with scale
Dioptre compensation
Switch between polarised and non-polarised light at of a button = toggle function. For more information, please visit heine.com/en/Toggle
Rechargeable battery with Li-ion technology: no memory effect; safely recharge the battery regardless of its state of charge
Small contact plate for difficult-to-access pigmented lesions
Charger 30 table charging station
2 possibilities of digital Dermatoscopy:

With the exclusive HEINE DERM app: Bodymap, patient folder, e-mail function and much more
Conventional digital images with many popular smartphones
You could buy it because of its looks. Or because of its optics.
"To me, the DELTA 30 is the Rolls Royce among dermatoscopes, with brilliant quality of illumination and image. Impressive large image. It is a real pleasure to work with and the handling of the instrument is just great."

Prof. Dr. med. Andreas Blum, M.Sc. DermPrevOncol, Konstanz (Germany)

"The Heine DELTA 30 is the best dermatoscope I have ever utilized. The brightness, clarity, 3cm viewing area, and small contact plate for those tough to reach areas (Like those stubborn BCC's in the conchal nowl) make it invaluable. I can highly recommend"

Ryan Falsey, M.D., Ph.D., Board Certified Dermatologist Assistant Professor, University of Arizona

"The new DELTA30 and DELTAone dermatoscopes have great optics"

Professor Iris Zalaudek, MD, Head of the Dermatology Clinic University of Trieste (Italy)
Feel free to take a look – you're in for a real discovery.
HEINE DERM App
Storage and management of dermoscopic digital pictures with an iPhone.
Simple assignment of the photos using a bodymap.
Annotation with comments, risk levels, diagnoses and treatments.
Intuitive workflow due to the clear user interface.
Easily compare pictures from past examinations.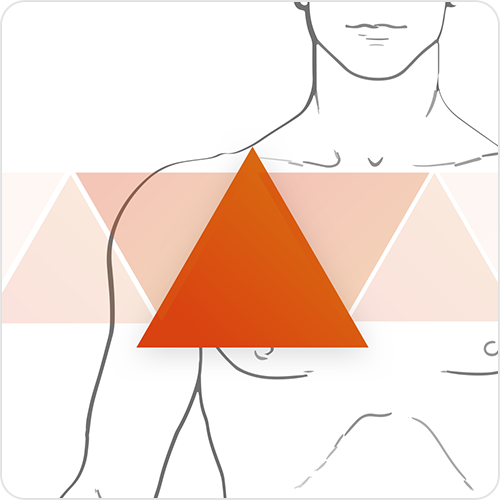 HEINE Cube App
Access current patients and worklist from your iPhone
Keep relevant patient information at your fingertips
Organize your medical images - safe and fast
Document your patients progress in image series
HEINE Compendium of Dermatoscopy
Skin has so many stories to tell.
You just need to be able to read them.

Our Compendium of Dermatoscopy is designed to support you in this endeavour – by providing information about various differential structures and colours in the dermatoscopic images and details on what they are assigned to, among other things.
Previously, a printed copy of this Compendium of Dermatoscopy was only enclosed with a new HEINE dermatoscope. But we are now making a downloadable copy available to doctors and medical students to make it accessible to a broad specialist audience. Of course, you are also more than welcome to order the compendium by post too.