HEINE Toggle function
Toggle between polarised and non-polarised illumination modes.
Conveniently alternate between polarised and non-polarised views with the pressof a button – no exchange of contact plates necessary. Allows recognition of the "Blink Sign" when observing crystalline structures and presence of milia cysts, increasing diagnostic function.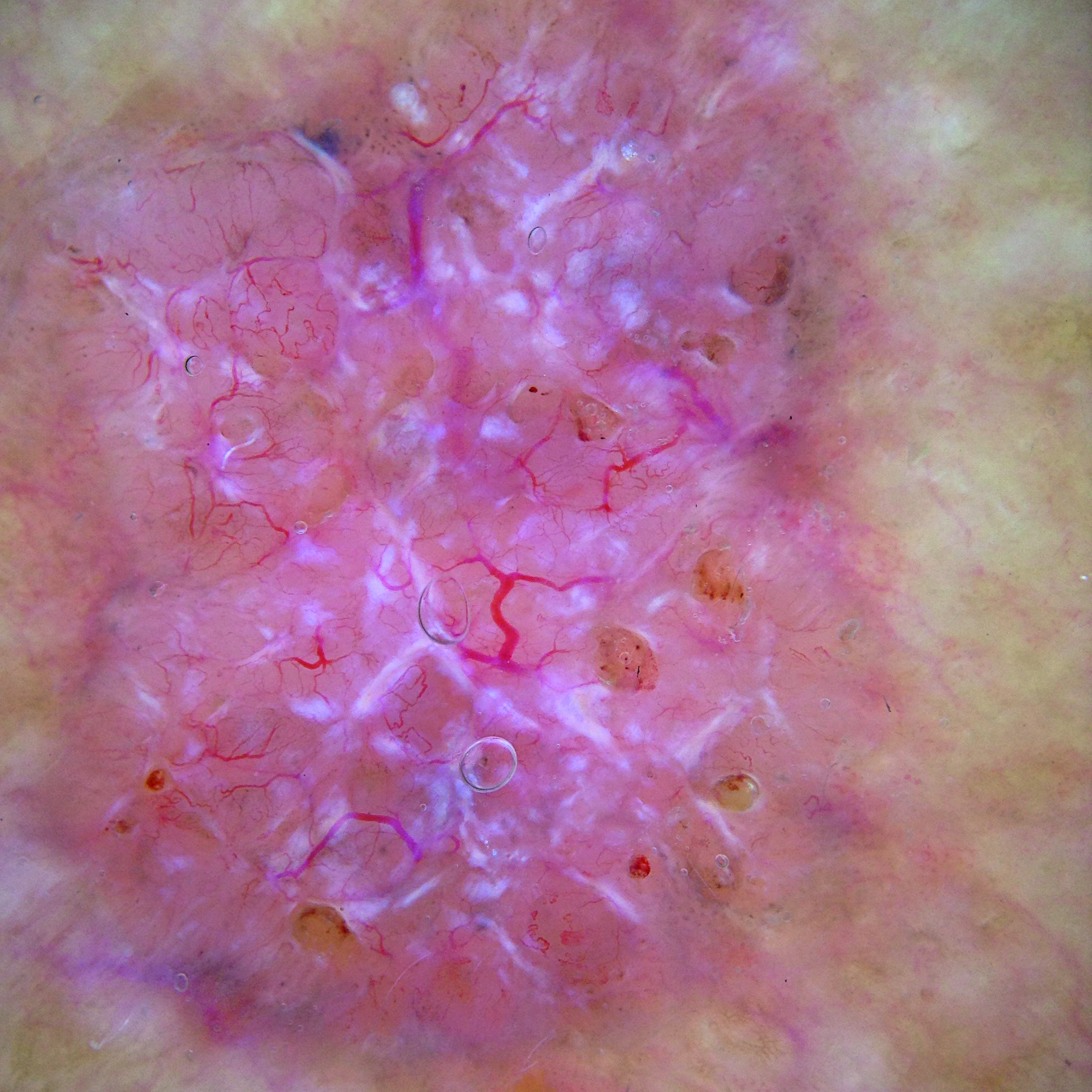 Basal cell carcinoma polarised illumination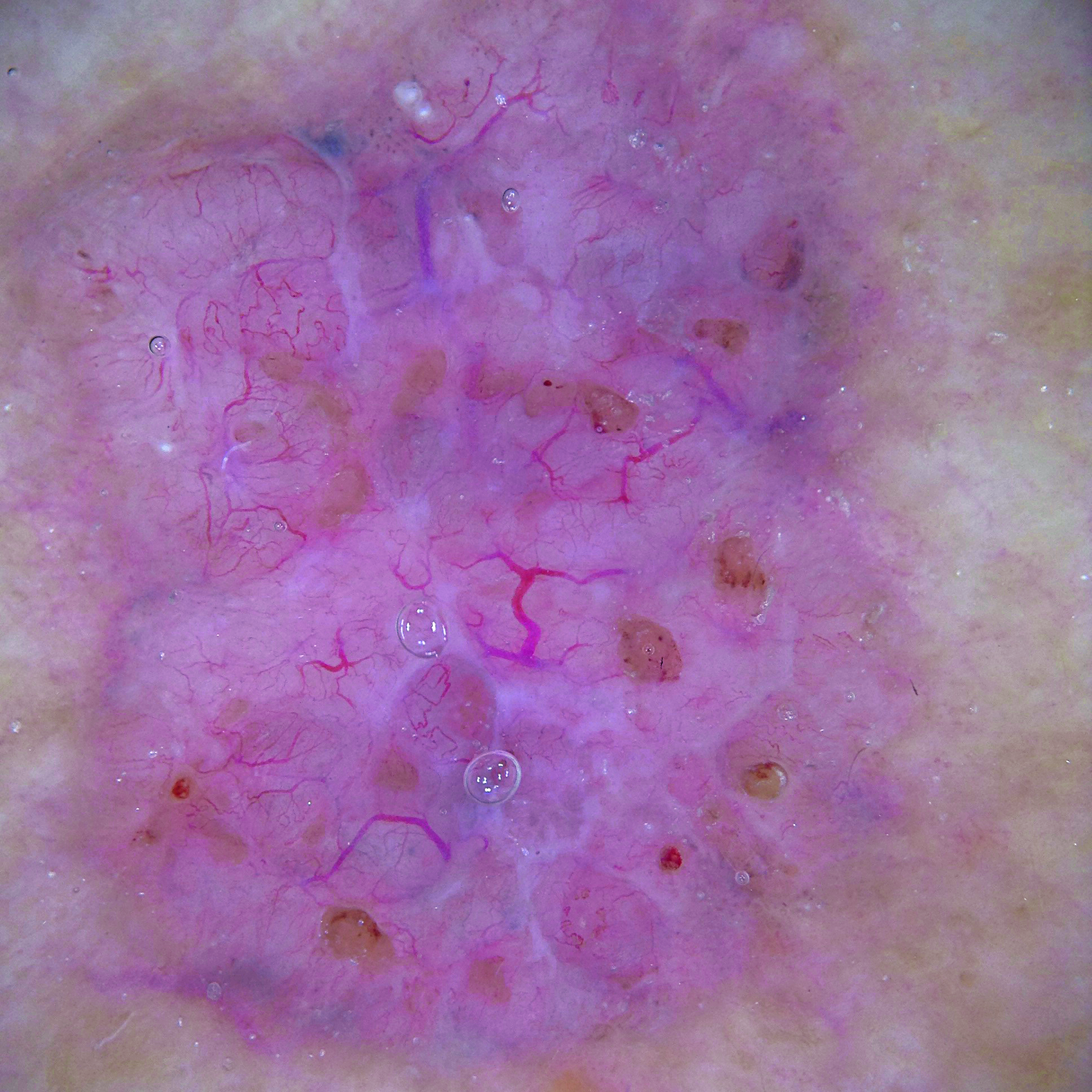 Basal cell carcinoma non-polarised illumination
Quick question. Great help.
We would like to customise our website even better for our visitors.
Please specify your field of business:
The information I provide will be stored in accordance with data protection regulations.