HEINE mini 3000 Ophthalmoscope
Maximum quality with minimum dimensions
Modern pocket ophthalmoscope with XHL (xenon halogen illumination). Concentrated, bright light for optimum illumination, a brilliant image and authentic colour rendering. Fixation star aperture with grey filter to reduce light intensity. Excellent optics and outstanding colour rendering with the smallest dimensions – perfect for when you're out and about and on your rounds. Can be combined with the mini 3000 handle system. Available in black or blue.
Reliable diagnosis
Intuitive operability
Flexible power source options
More
1. Reliable diagnosis
Simple examination process possible without pupil dilation
Clear, high-resolution image with minimal reflections
18 lenses ranging from - 20 to + 20 D prevent higher refractive errors
Fixation star including grey filter for patients who are sensitive to light
5 different apertures



2. Intuitive operability
Switches off automatically as soon as it is clipped to the pocket
Practical one-finger operation
Handle and head are in 2 parts – for easy servicing and expandability
3. Flexible power source options
Rechargeable battery with mini NT table charger
Replaceable batteries
Configurations
Catalogue Number: D-001.71.120
More details
mini 3000 Battery Handle, with batteries
Documents
Show documents
Further articles / Accessories HEINE mini 3000 Ophthalmoscope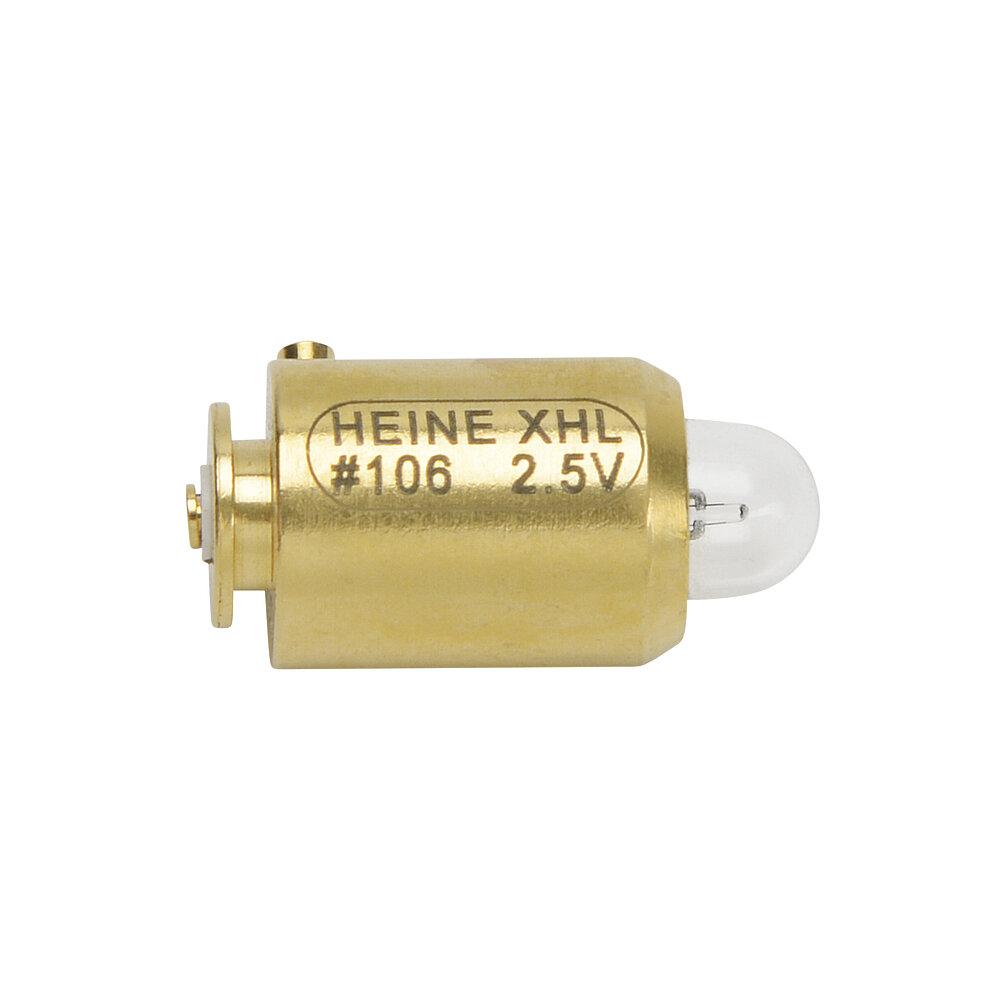 XHL Xenon Halogen spare bulb #106
X-001.88.106
FAQ - Frequently Asked Questions
What lens range does the HEINE mini3000 Ophthalmoscope offer?
The HEINE mini3000 Ophthalmoscope offers a lens range from -20 D to +20 D (lenses).
How do I change the light source in my HEINE mini3000 Ophthalmoscope?
Detach the ophthalmoscope from the handle and remove the bulb. Insert the new bulb until it locks into place. The lug must fit inside the groove of the guide tube.
What handles can be used with the HEINE mini3000 Ophthalmoscope?
The HEINE mini3000 Ophthalmoscope can be used only with the HEINE mini3000 handles.
Find­ a­ distributor
Are you interested in one of our products?
Find a distributor near you quickly and easily.
We live and breathe quality. In everything we do. Every product we make. Every lens we polish. Every screw we tighten. Every optic fiber we bundle. Always. Every day. The durability of our primary diagnostic instruments is legendary. Every single instrument is the result of decades of product development, continuous improvements, production and a 100% quality control in our own facilities. We make certain that our high expectations of quality are maintained.
Quality Made in Germany