HEINE DELTA 30 PRO dermatoscope.Invented to discover.
We've been building on our ideas for our dermatoscopes day in, day out for around 12,418 days now. Designing, trying out, discarding and improving. Over and over again. When we invented the world's first dermatoscope in 1989, our aim was to develop an instrument that would maximise the accuracy of diagnosis. And we haven't stopped doing that since. The HEINE DELTA 30 PRO is the result of all our hard work.
Substantial
Improvements.
All the small things count during skin examinations.
That's why we've rearranged the LEDHQ on the new HEINE DELTA 30 PRO. By repositioning the LEDs the light reaches deeper layers of the skin – giving an extremely vivid, spatial impression of lesions, similar to a 3D image.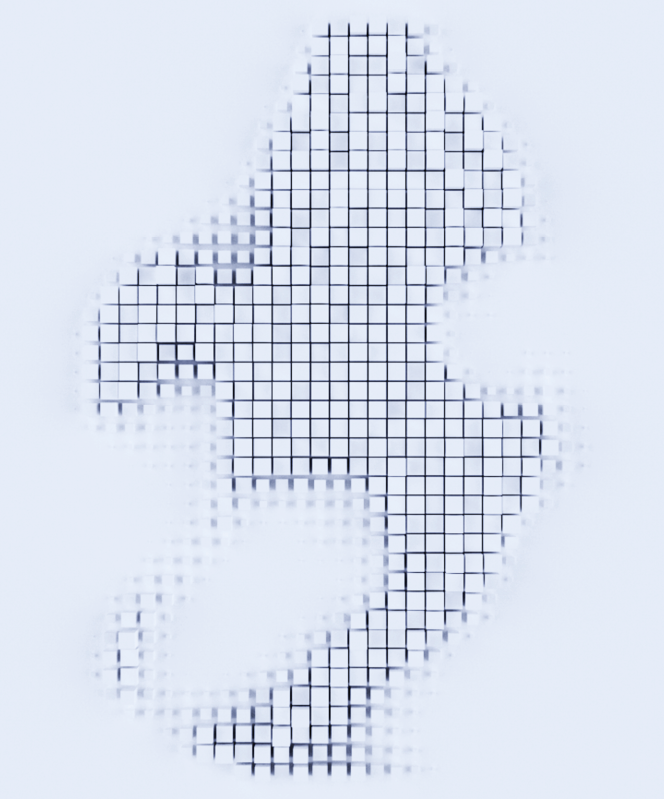 Visualisation with a conventional dermatoscope.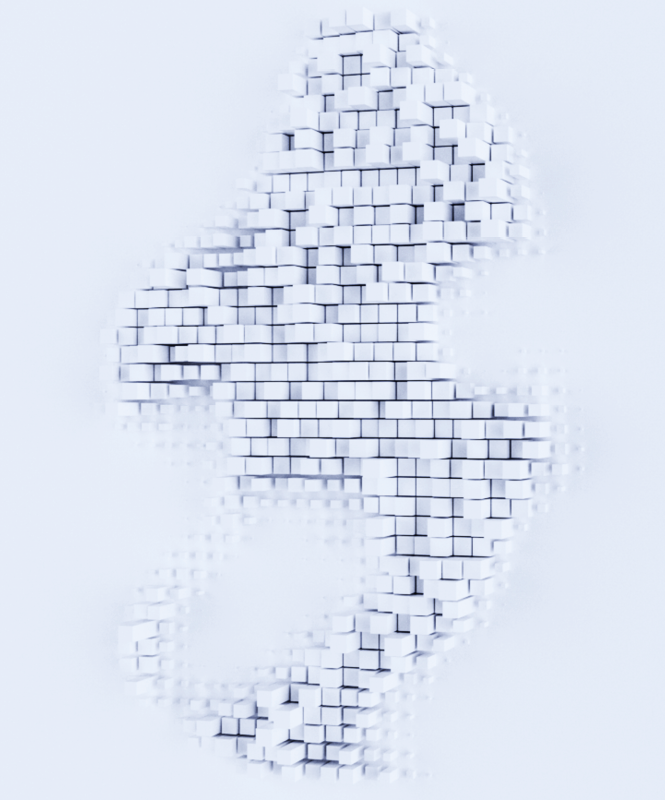 Visualisation with the new HEINE DELTA 30 PRO.
Change the colour temperature.
Not your viewing habits.
A genuine world first: the HEINE colorSHIFT function.
It allows you to adjust the colour of the illumination to suit your own habits and the particular examination situation. The touch of a button is all it takes.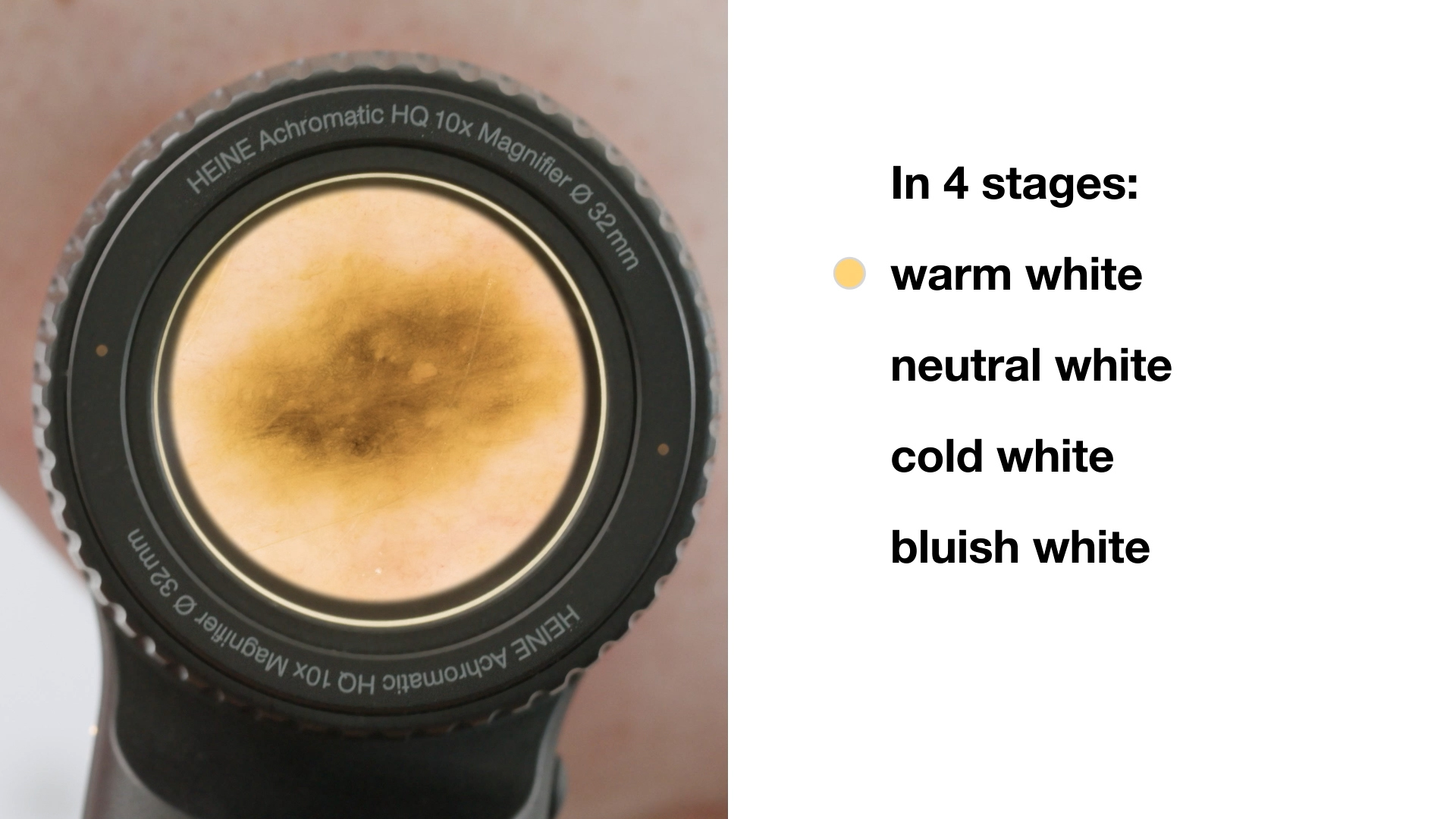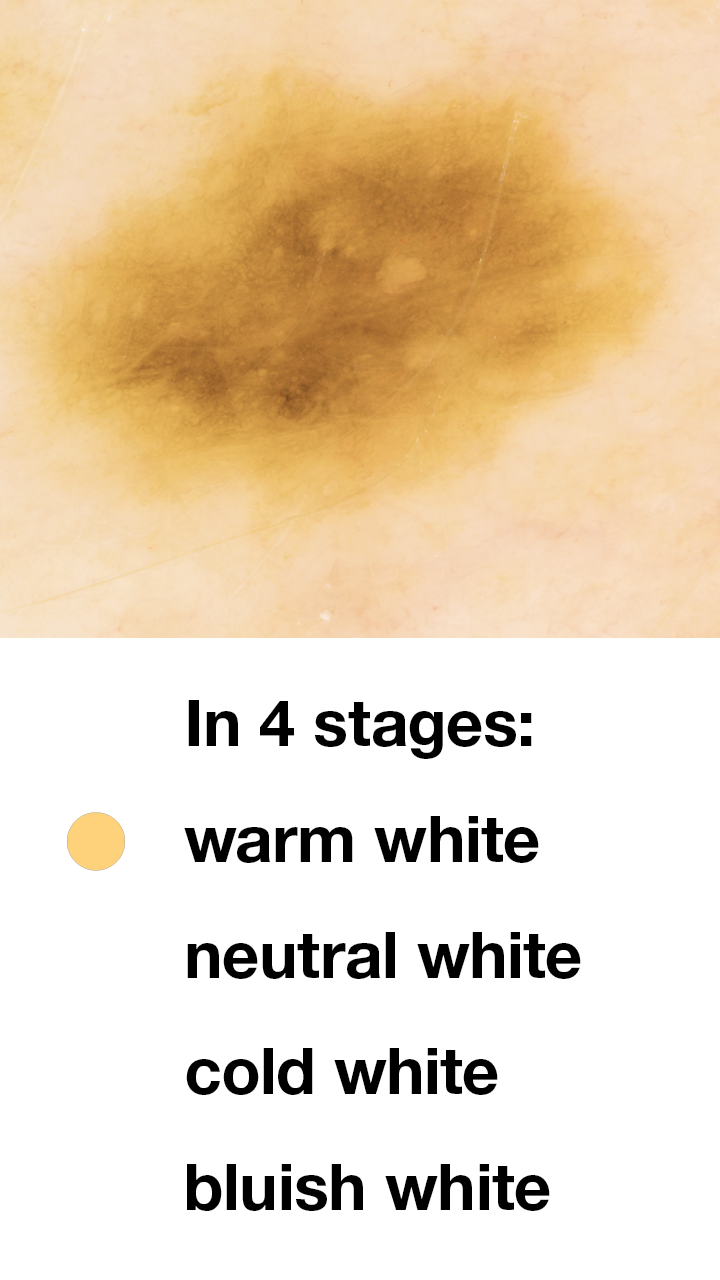 When little things
make a big make a difference.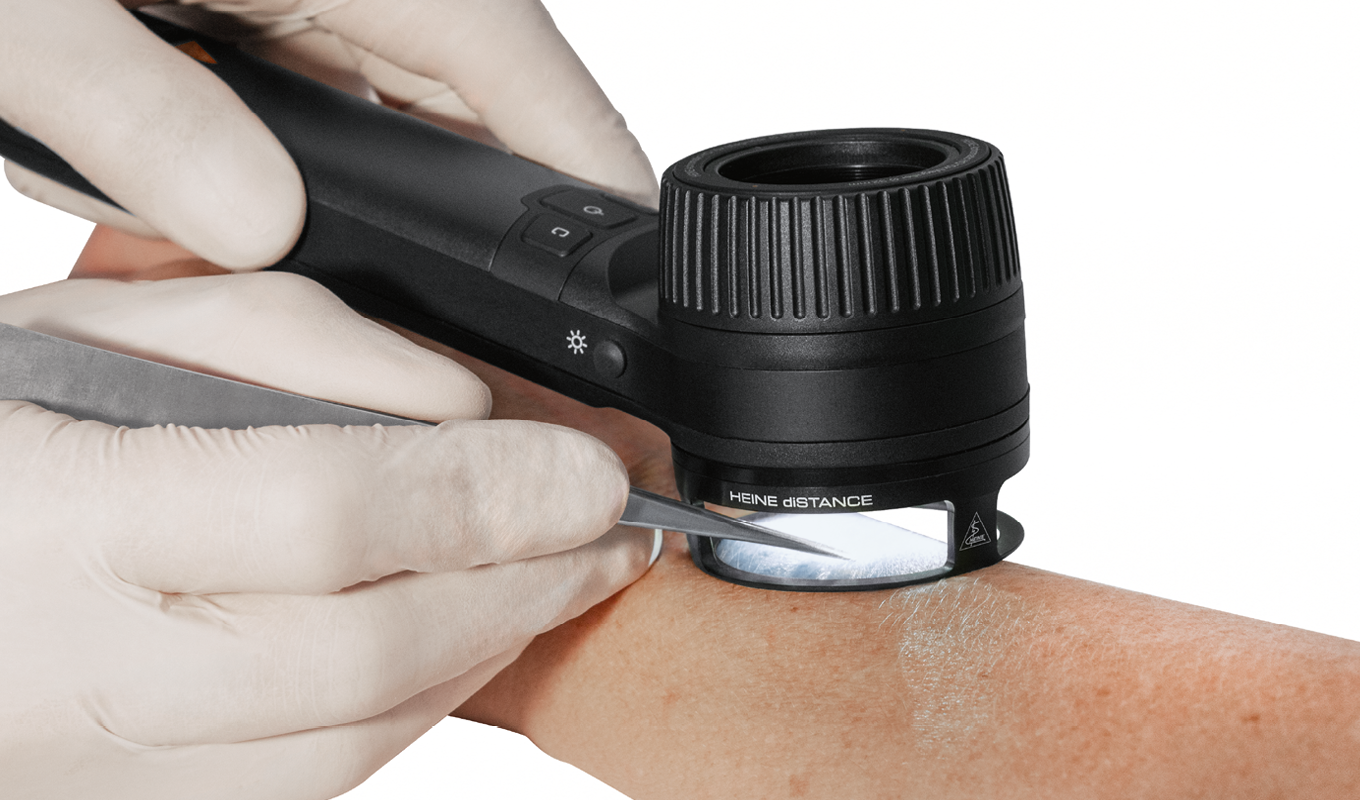 New: The working ring HEINE diSTANCE.
The working ring enables the user to examine and manage a lesion under magnification without contact.
The distance always remains constant, instruments can be inserted through the openings in the side, lesions can be marked, foreign bodies can be removed, and much more. The dermatoscope does not come into contact with the patient's skin.
Toggle function.
Being able to distinguish between dark and white structures and patterns all comes down to light during polarization.
The toggle function makes switching between polarized and non-polarized light extremely easy and ensures that you are getting a more accurate view of your patient.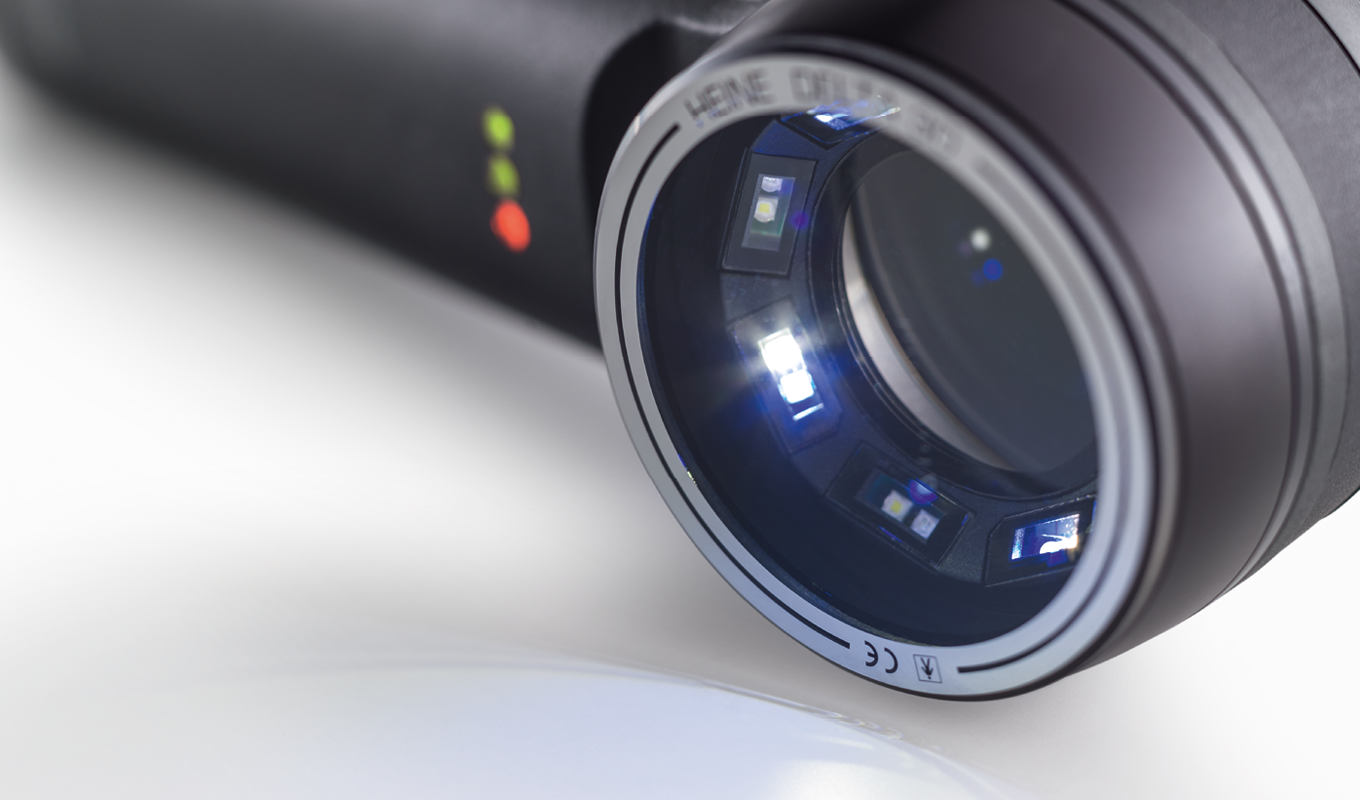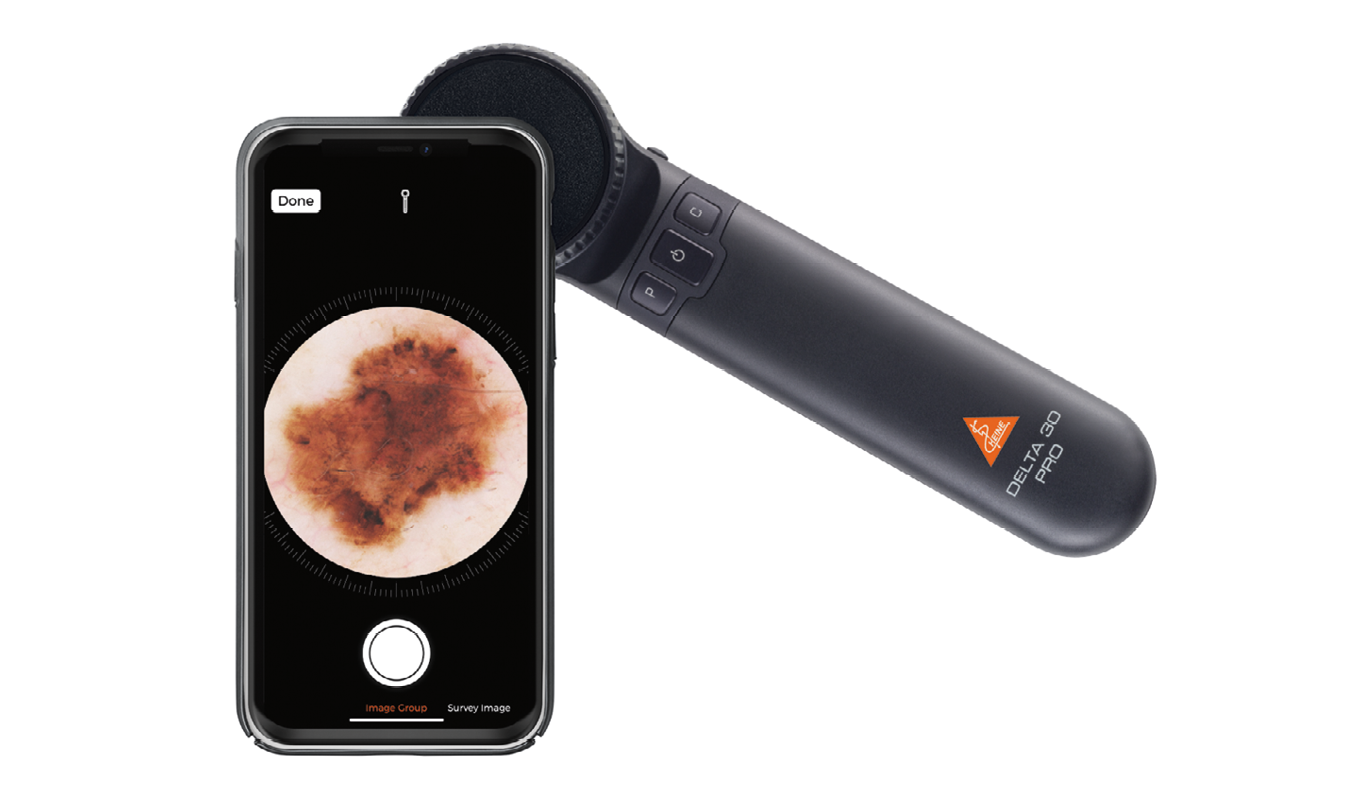 You need a photographic memory.
The new DELTA 30 PRO dermatoscope is excellent for digital imaging with almost all available smartphones and the HEINE universal adapter – no matter whether the smartphone in question is an iPhone or an Android.
By using it in combination with the HEINE DERManager (only available for iOS at present), you can easily create, manage and chronologically document images or seek a second opinion if required.