Laryngoscope blade options for intubating paediatric patients
Toddlers shouldn't be considered miniature versions of adults. Their anatomy is constantly developing and changing until it reaches adult form. Intubating infants or toddlers means there is very little room to open the airways, and the entire head and larynx areas are very delicate. The prominent back of the child's head and susceptibility to bradycardia induced by vagus nerve stimulation are also important to bear in mind.
Particularly when performing difficult intubations on children, it is extremely important to select a blade that is well suited to the job at hand. Many paediatric experts prefer straight blades (such as the Miller blade) for intubating very small babies, even more so when there is not much space to push the tongue and tissue forward. However, a curved blade like the Macintosh can be used too.
Paediatric airway management with the HEINE Classic+ Paed blades
But with a HEINE Classic+ Paed blade, there is no need to choose between the two options. This blade is a very flexible alternative with a special design: a relatively straight blade with a broad tip that distributes the applied pressure evenly.
An unexpected need to change blade types during intubation can thus be prevented. This enables fast, flexible intubation that may shorten the time to successful ventilation and thus reduce the risk of hypoxia.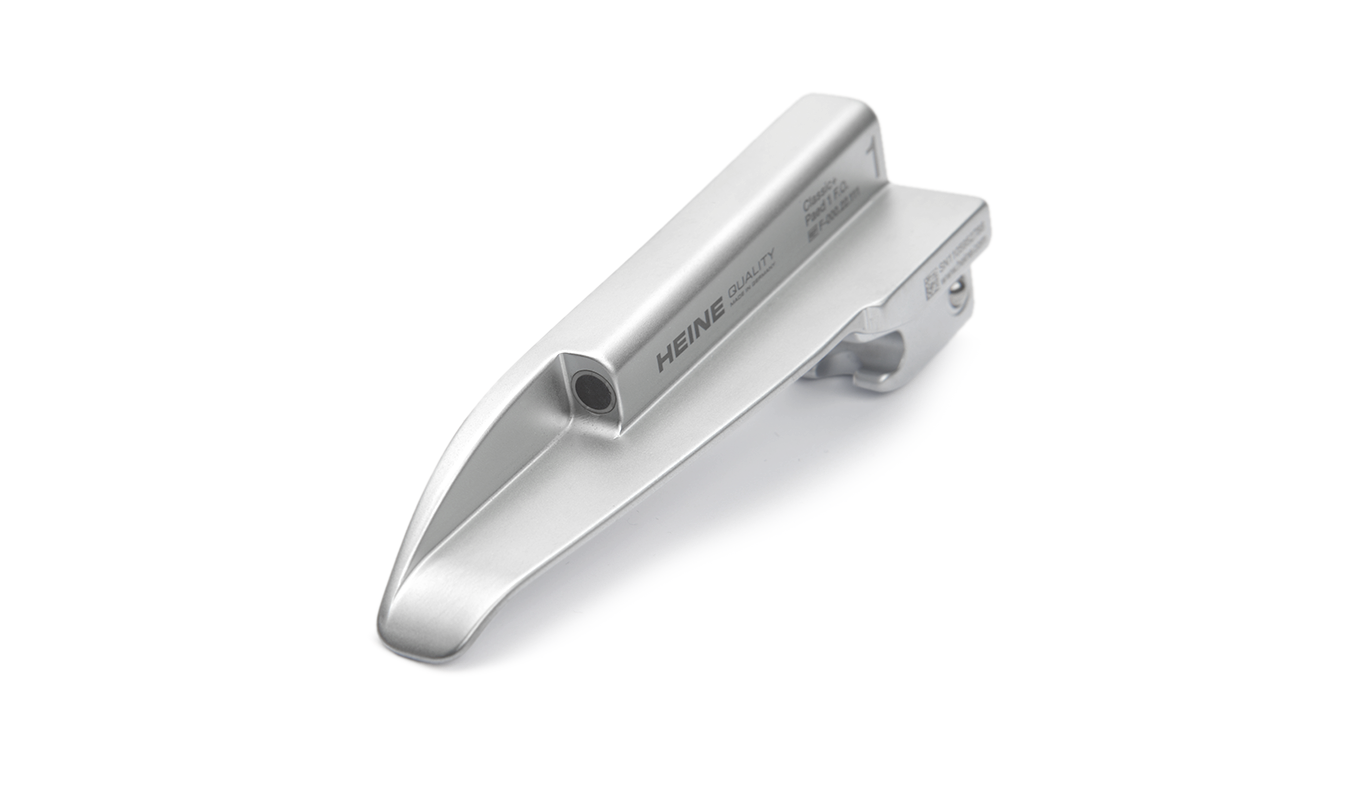 How should you intubate children with straight, curved and HEINE Classic+ Paed blades?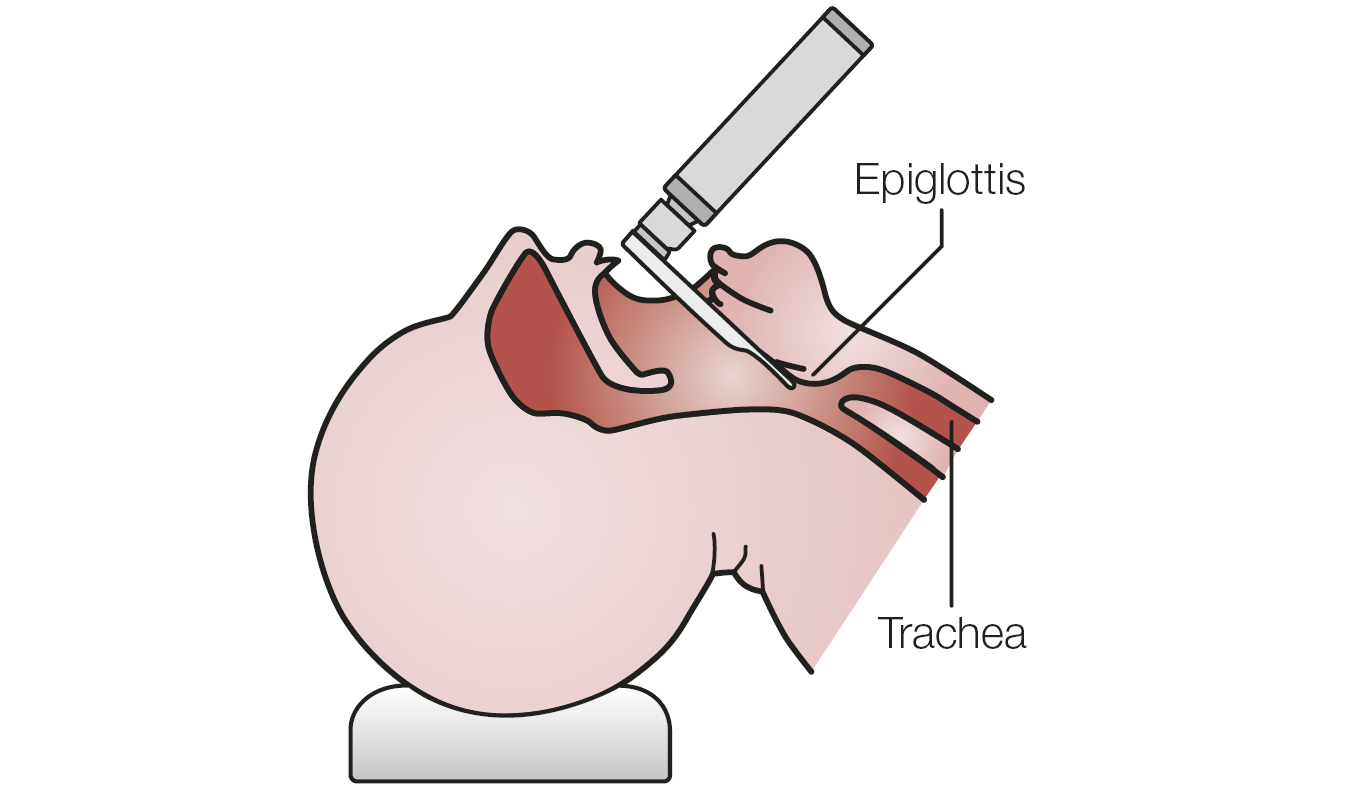 1. The straight (Miller) blade
When using Miller blades for intubation, the blade is placed under the epiglottis. The anaesthetist then lifts up the epiglottis by moving the laryngoscope towards the patient's chest. This provides a complete view of the vocal cords, trachea and arytenoid cartilage.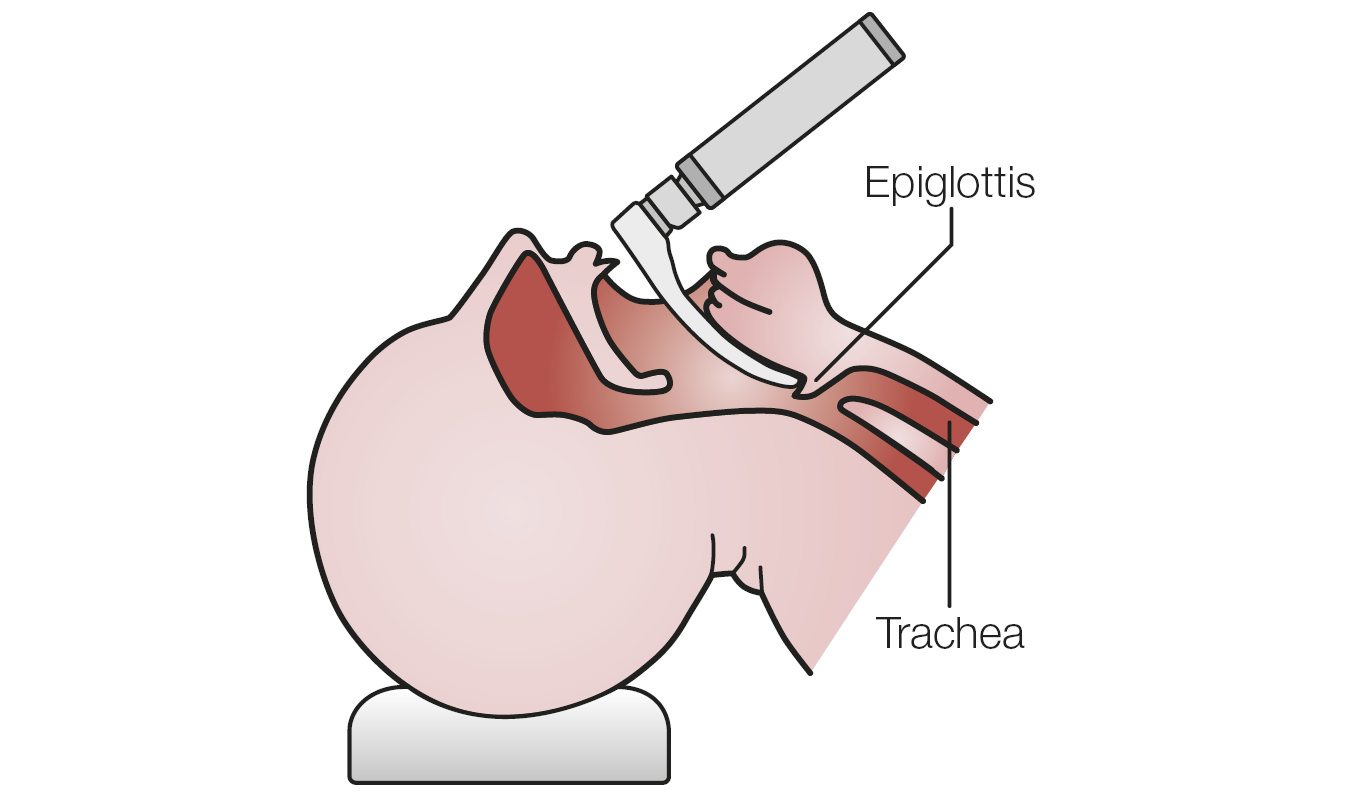 2. The curved (Macintosh) blade
When intubating with Macintosh blades, the tip of the blade is pressed directly into the vallecula. The epiglottis lifts up to reveal the vocal cords, trachea and arytenoid cartilage.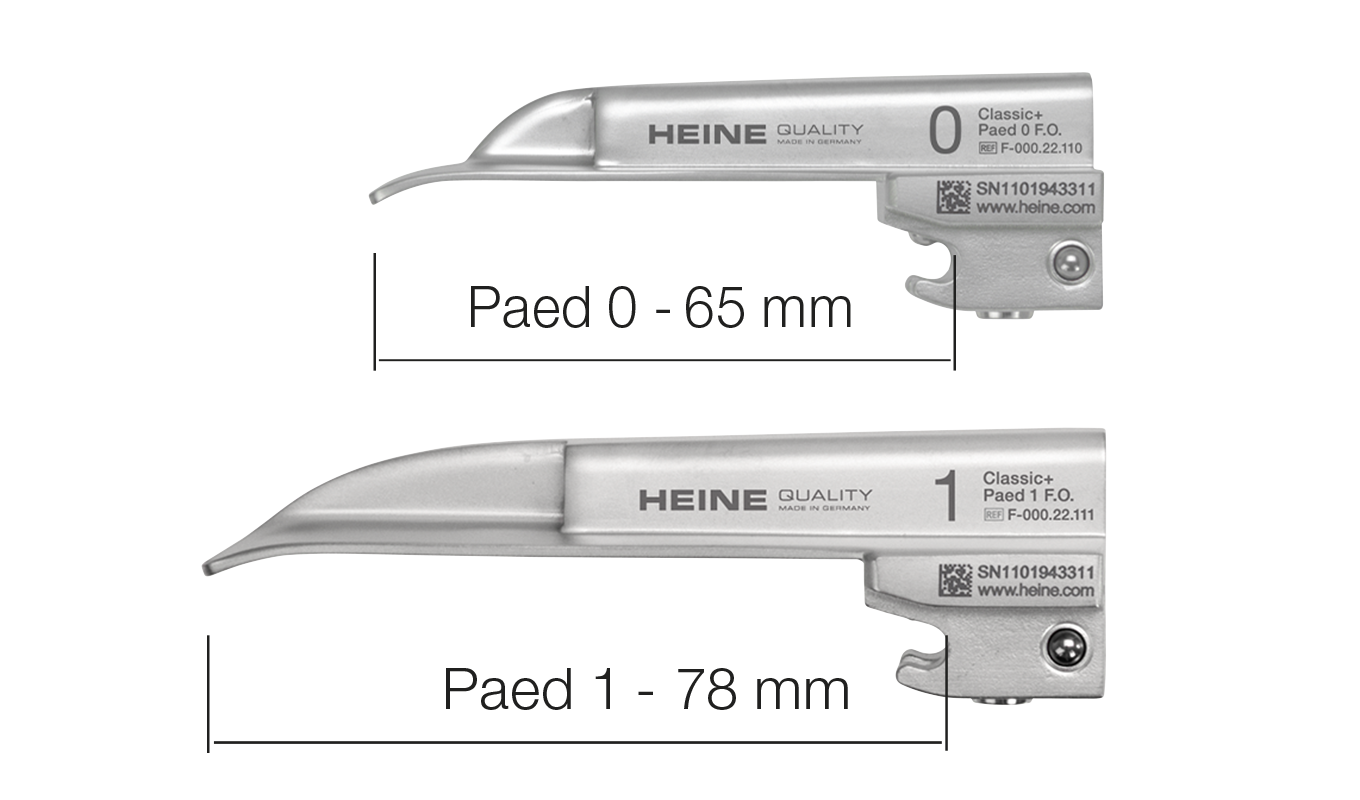 3. The HEINE Classic+ Paed blade
The HEINE Classic+ Paed blade is intuitive to use for both Macintosh users and specialists who predominantly use straight (Miller) blades. It is suitable for both intubation techniques described on the left.
Benefits for the HEINE Classic+ Paed blade:
Flexibility in handling the airway and the technique to be used.
No need to change the blade if one method is unsuccessful. This helps achieve successful patient ventilation faster.
Pressure on the delicate tissue is evenly distributed due to the broad tip of the blade.