Digital documentation in dermatoscopy
With your smartphone
Digital documentation with the HEINE DERM app or the HEINE Cube System can improve patient care and make practitioners' daily lives easier. Once the smartphone is magnetically attaced to the dermatoscope, the practitioner stays flexible and can decide if he or she wants to use the digital documentation option. In the digital documentation mode, swift switching to the documented images of a peculiar naevus is guaranteed.
How to connect your dermatoscope to a smartphone:
With a matching mobile phone case for selected Apple iPhones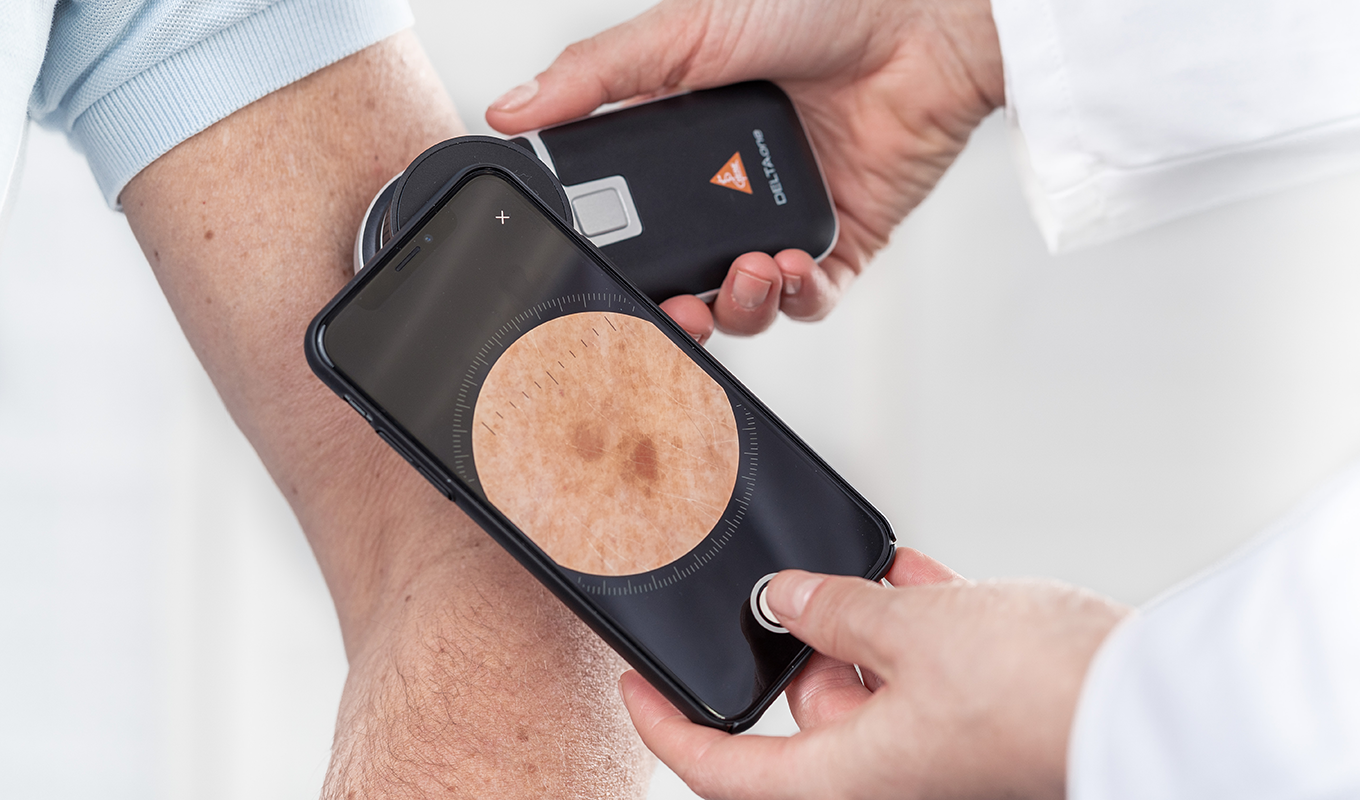 Documentation is simple with a smartphone
In the past, you had to buy a dermatoscopy attachment for SLR cameras or capture images through the eye piece using a mobile phone or separate digital camera. The DELTA 30 and DELTAone dermatoscopes can now be uses with a digital documentation option. Data transfer to the computer through a cable, with images mainly 'sorted' in a rather confusing 'do-it-yourself' folder structure, is a thing of the past.

There are 2 levels of digital documentation available:
1. The HEINE DERM app, which enables straightforward documentation of dermatoscopically recorded lesions without any need for other programs, since the images are saved in the app.
Easy to use
Available in different languages
Patients can be created with plain names or managed under their own pseudonyms or patient IDs.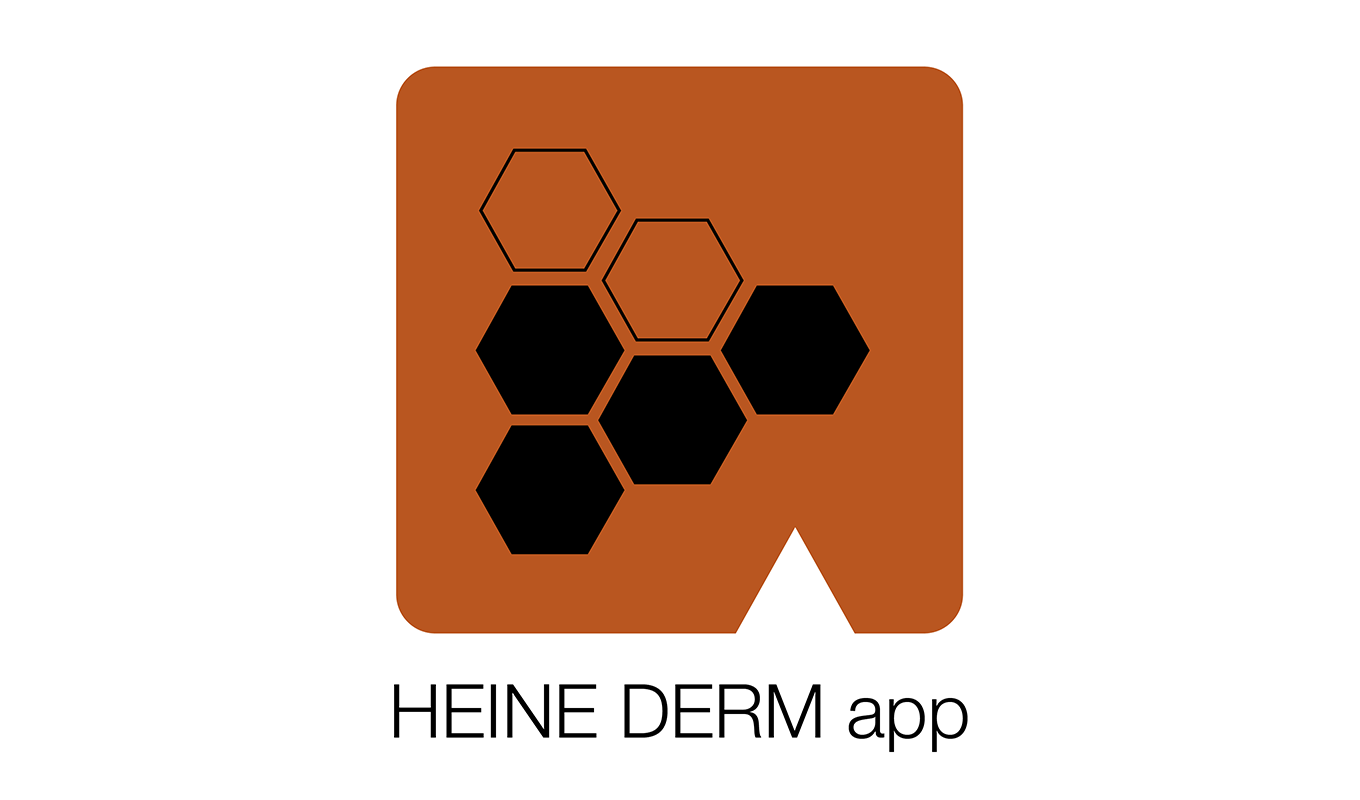 2. The HEINE Cube System
Here, the image is stored on the CUBE server with end-to-end encryption – not on the mobile device used.
Capture images with a smartphone
The images can be further processed, categorised and tracked on the computer or the terminal device
There is an interface (over the GDT data exchange format*) to the commonly used practice management systems.

*a standardised interface between medical practice IT systems and medical devices
HEINE Cube: the digital dermatoscopic documentation system for heavy users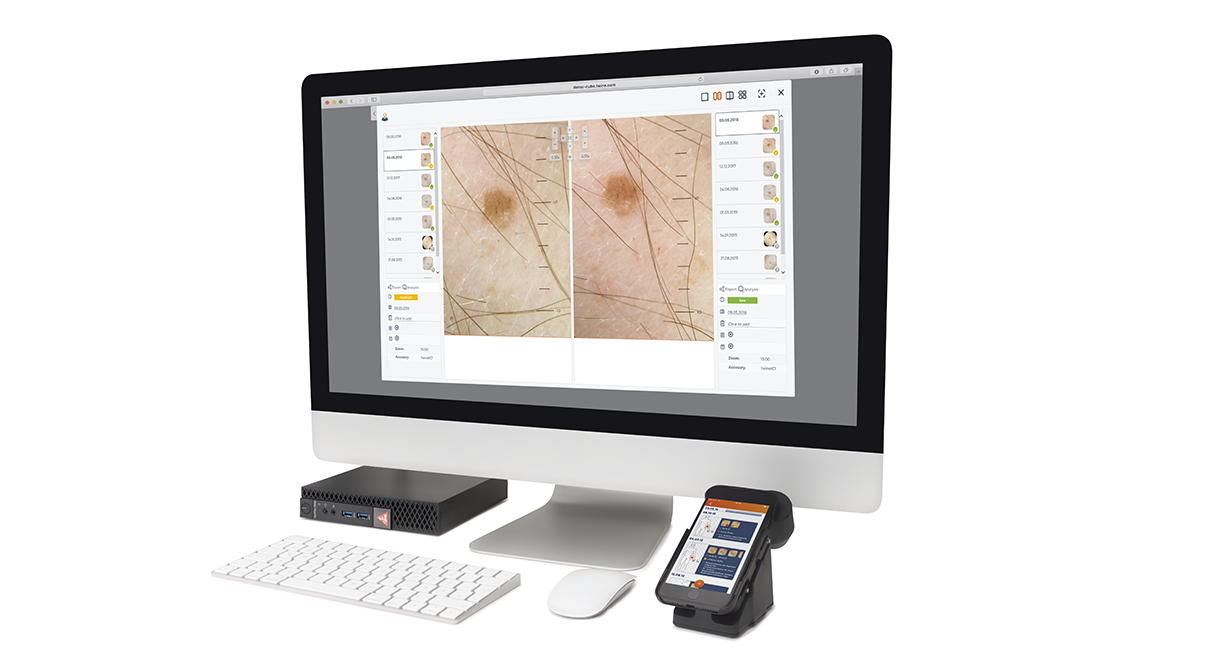 Documentation takes place using a (practice) smartphone with both options. Mounting cases are available for the mobile devices.