HEINE mPack
Portable Power Pack for OMEGA 500 and ML4 HeadLight
Freedom from cables that tie the user to desk, wall or static power supplies.
Li-ion Battery
Battery Capacity Indicator
Fast Charge
More
Freedom from cables that tie the user to desk, wall or static power supplies.
Triple the Capacity with Li-ion Technology. Compared with current NiCd systems. When fully charged at least 3 x the capacity of conventional NiCd systems. More than double of other Li-ion systems. No memory effect.
Fast Charge. Charges to full capacity in typ. 2 hours.
Charge status indicator. Always lets you know how much operating charge you have left.
Operating time: typ. 8.5 hours for ML4 LED HeadLight, typ. 4 hours for OMEGA 500, typ. 13 hours for OMEGA 500 with LED.
Flexible Charging Options. Charge in the EN 50 Charger base station, or with mobile plug-in transformer.
Intelligent. Automatically switches to "charge" mode when inserted in EN 50. Can also be used as mains power supply even while in "charge" mode.
Automatic remote power adjustment for compatibility with all HEINE 6 V and selected LED instruments.
Stepless light intensity control 0.5 – 100 %. Optimum brightness setting prevents reflexes.
100 – 240 V Compatible Transformer incl. 4 plugs for world wide compatibility.
Configurations
Catalogue Number: X-007.99.671
More details
Li-ion rechargeable battery, without transformer
Documents
Show documents
Further articles / Accessories HEINE mPack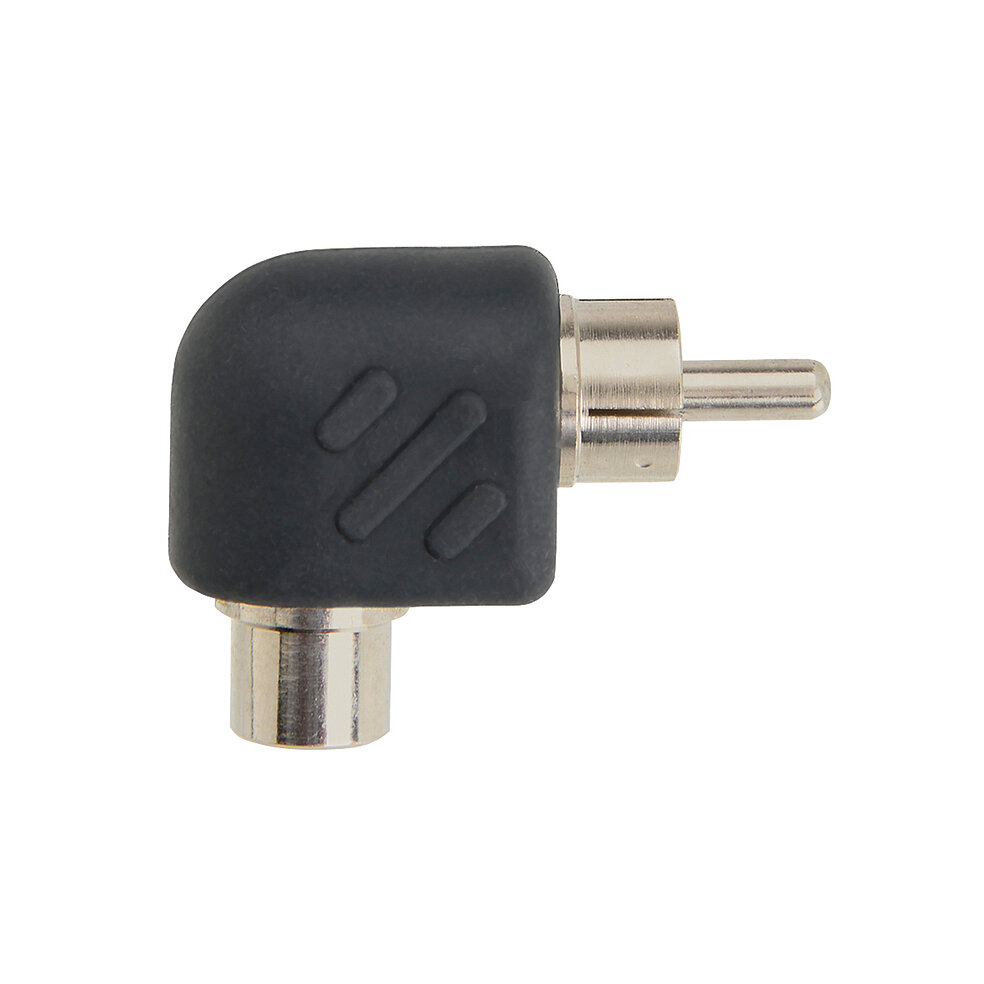 Plug-in 90° Angled Adaptor (for EN 50 Charger / mPack)
C-000.33.509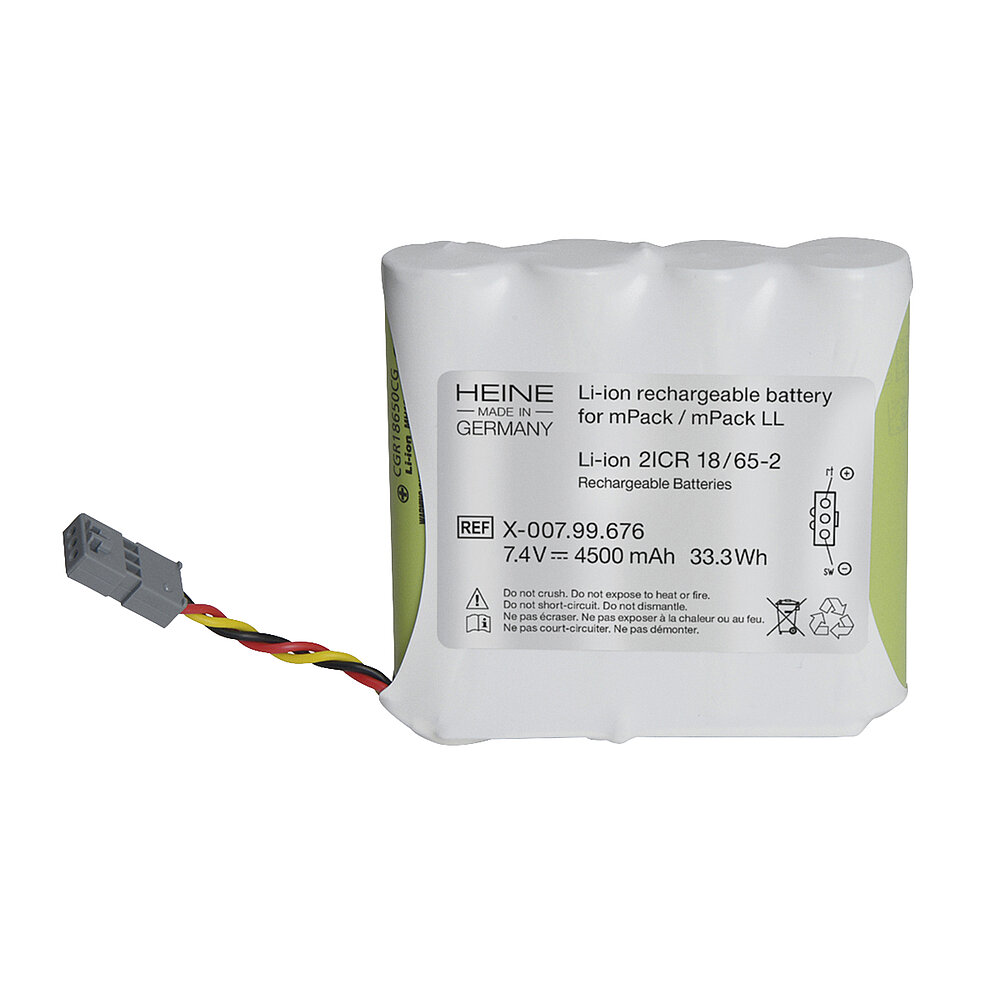 rechargeable battery Li-ion
for mPack / mPack LL
X-007.99.676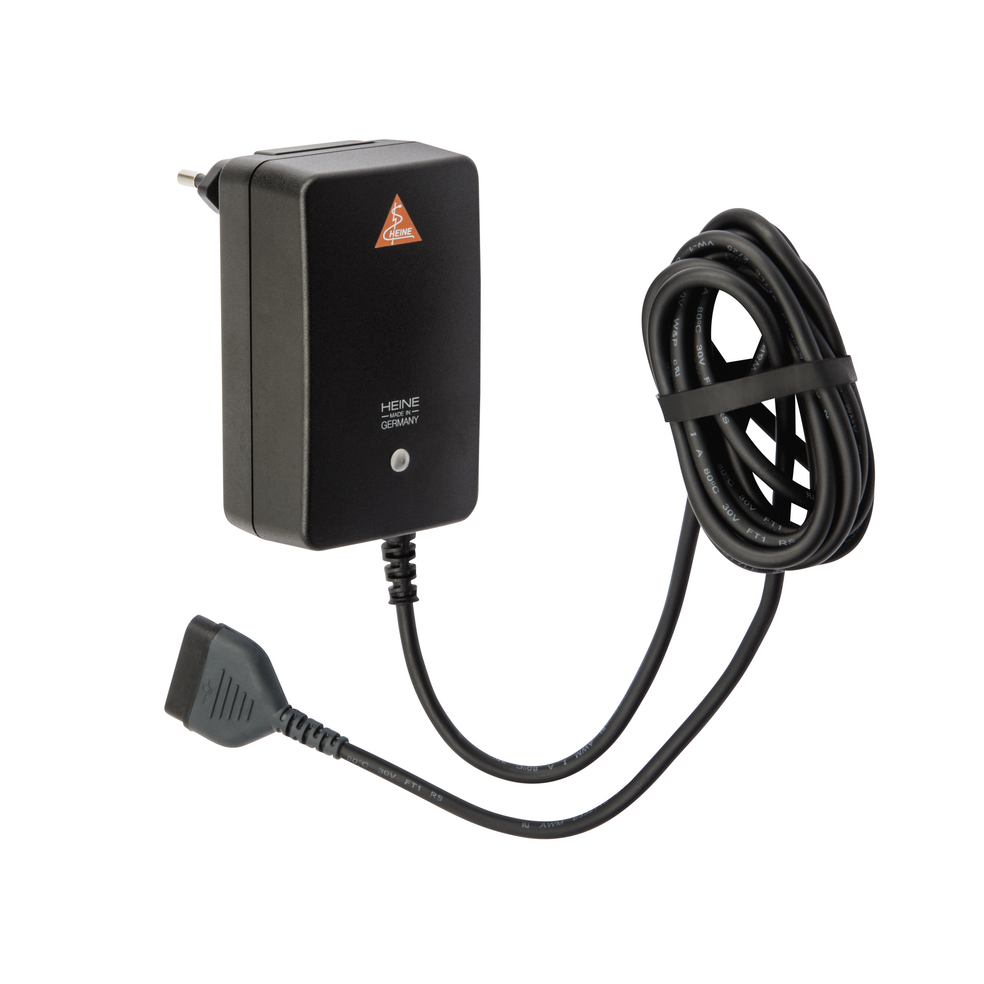 Plug-in transformer for mPack / mPack LL
X-095.16.315
FAQ - Frequently Asked Questions
Can I use dripping-wet or heavily-foaming wipes?
Can I use spray disinfectant?
Can I use ultrasonic bath for cleaning?
Can I sterilise the devices?
Can I reprocess the device automatically?
Show all FAQs
Find­ a­ distributor
Are you interested in one of our products?
Find a distributor near you quickly and easily.
As a global leader in the manufacture of primary diagnostic instruments with over 500 employees, HEINE Optotechnik has been a 100 % family owned and managed company for more than 70 years. We continue to develop and manufacture HEINE instruments at our facilities in Germany, where we combine decades-long experience and craftsmanship with the most modern manufacturing technologies.
Quality Made in Germany
Quick question. Great help.
We would like to customise our website even better for our visitors.
Please specify your field of business:
The information I provide will be stored in accordance with data protection regulations.