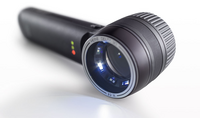 Press release
HEINE DELTA 30 PRO quality dermatoscope with improved depth imaging and colorSHIFT
HEINE is continuing its successful series of DELTA dermatoscopes with the HEINE DELTA 30 PRO. To improve depth visualisation of layers of the skin, the developers have rearranged the LEDs used for illumination in the DELTA 30 PRO. So the light reaches deeper layers of the skin – giving an extremely vivid, spatial impression of lesions. Practitioners can also choose individual colour temperatures for illumination to suit their personal preferences.
More information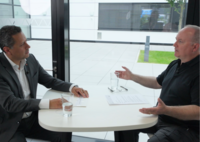 HEINE News - August 2023
Interview: Dr. James DuCanto on video laryngoscopy and the HEINE visionPRO
Should video laryngoscopes be used as the standard in almost every intubation?
Dr. James DuCanto, anesthesiologist and airway management expert (Rush University, Chicago, USA), answers this question in our interview with Walter Loaiza, HEINE CCO. We also talked about the developments in airway management and the benefits of video laryngoscopy such as significantly improved visualization of the airway and enhanced teamwork. Dr. DuCanto also shares his experiences with the HEINE visionPRO video laryngoscope.
Watch the interview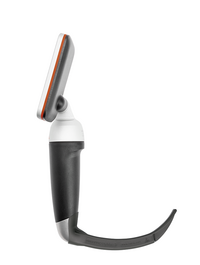 HEINE News - July 2023
New hyperangulated HyMac 3 blade for the HEINE visionPRO video laryngoscope
The HEINE visionPRO video laryngoscope is suitable for routine use during any intubation procedure. Every now and again, when intubating with a video laryngoscope, users can encounter airway situations that require them to look a little more 'around the corner' and where it may be beneficial to use a slightly more curved blade. The new HEINE HyMac single-use blade with a more pronounced curvature is now available specifically for these special situations.
HEINE is thus expanding its range of blades for the visionPRO video laryngoscope, which previously only included blades in the classic Macintosh shape.
Read more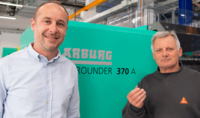 HEINE News - November 2022
HEINE expands in-house production operations
The Plastics Production at HEINE has received two new machines in recent months. HEINE is thus further expanding its in-house production operations and remains independent of suppliers with respect to disposable items like laryngoscope blades and ear speculums for otoscopes.
Read more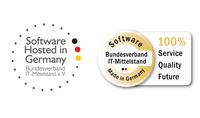 HEINE News - November 2022
Software made in Germany
We developed the software for the new HEINE DERManager in Germany. Hosting also takes place on German servers. In recognition of this solution, our product was awarded the 'Software made in Germany' and 'Software hosted in Germany' quality seals by Bundesverband IT-Mittelstand e.V. (BITMi, the German Federal Association for IT SMEs). Both data storage and the software are subject to German law and associated with a high level of security for customer data.
'Made in Germany' is an international symbol indicating the highest qualityHEINE is very committed to this slogan and always relies on sophisticated design, high-quality product workmanship and expert customer service and has done for a number of years now.
More informationen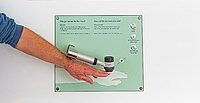 HEINE News - July 2022
Interactive exhibition with HEINE diagnostic instruments
World premiere on 8 July 2022: HEINE diagnostic instruments can now be experienced live in a museum. In the completely redesigned, modern health exhibition at the Deutsches Museum in Munich, visitors can examine their skin with a HEINE dermatoscope or give themselves a doctor's perspective when looking through a HEINE otoscope. HEINE Optotechnik has donated the items to the museum. As a company we are delighted to accompany visitors on their journey through the body with our instruments.
On an incredible 20,000 square metres, the Deutsches Museum presents exhibitions ranging from atomic physics to robotics, making it an attraction for tourists to Munich and for all those interested in natural sciences.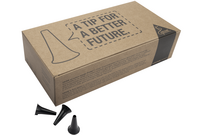 HEINE News - March 2022
HEINE AllSpec disposable tips – now made of recycled material
Sustainable EcoTips for otoscopes – with no difference whatsoever in examination quality
Plastic medical disposable products are advantageous in everyday practice. They are immediately ready for hygienic use, and they save time too since there's no need for reprocessing. On the flip side, doctors' surgeries and hospitals around the world produce lots of environment-polluting waste.
Read more