HEINE mini NT Table Charger
Compact charging technology
Innovative, compact design. Practical and space-saving.
Charge indicator
Automatic charging
Fast charge capability
More
Innovative, compact design. Practical and space-saving.
Width 112 mm, Height 50 mm, Depth 52 mm, Weight 404 g.
Two independent charging compartments. Complete functionality for one or two handles at a time.
Fast charge feature. 4 hours to recharge a mini 3000 NiMH 2.5 V rechargeable battery.
Automatic charging. Independent of the state of charge of the rechargeable battery. Guarantees extended battery life.
Can not be overcharged. Charger switches off automatically when the battery is fully charged.
Charge status display. Light pulses from the charging compartment to confirm the charging mode. No memory effect. Full power at any time without loss of capacity.
Please note: suitable only for mini 3000 2.5 V NiMH rechargeable battery.
Configurations
Catalogue Number: X-001.99.484
Further articles / Accessories HEINE mini NT Table Charger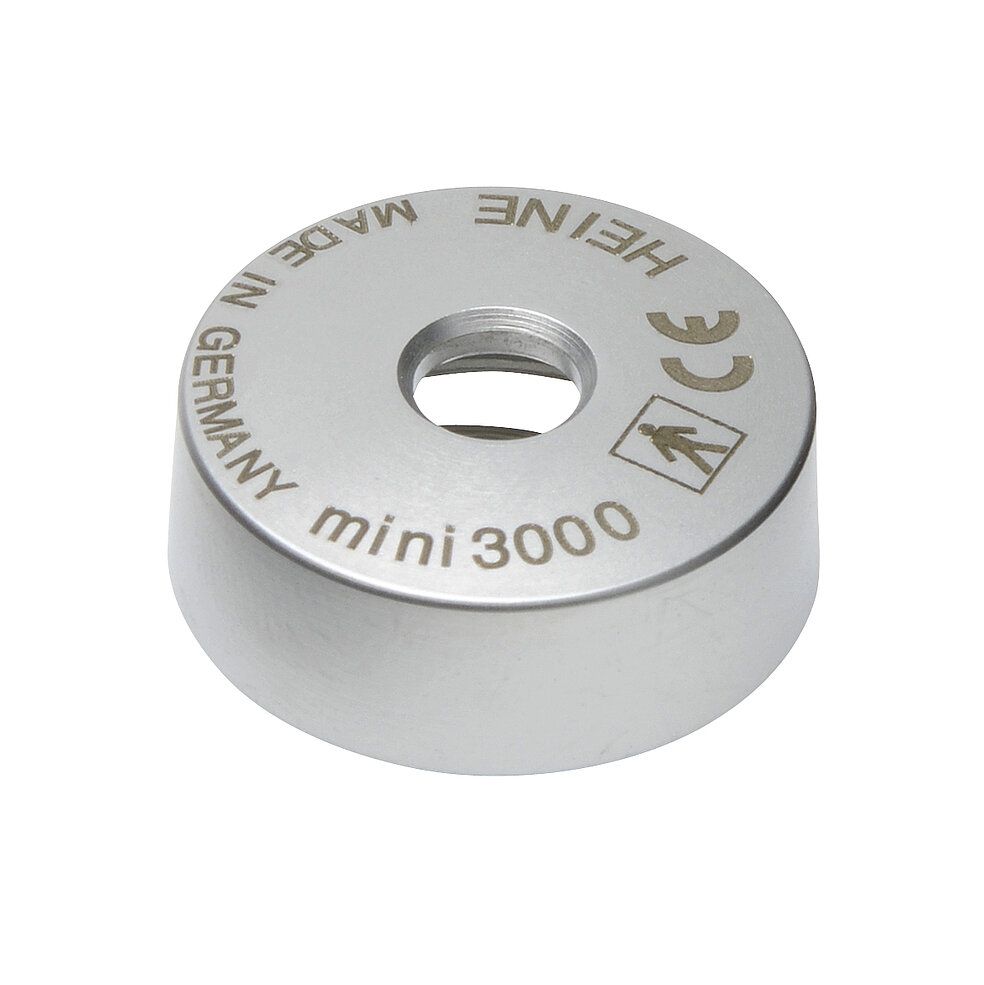 Bottom insert
for mini 3000 Rechargeable Handle
X-001.99.488
Find­ a­ distributor
Are you interested in one of our products?
Find a distributor near you quickly and easily.
As a global leader in the manufacture of primary diagnostic instruments with over 500 employees, HEINE Optotechnik has been a 100 % family owned and managed company for more than 70 years. We continue to develop and manufacture HEINE instruments at our facilities in Germany, where we combine decades-long experience and craftsmanship with the most modern manufacturing technologies.
Quality Made in Germany
Quick question. Great help.
We would like to customise our website even better for our visitors.
Please specify your field of business:
The information I provide will be stored in accordance with data protection regulations.