HEINE DERM app: Step-by-Step
Capturing images with a smartphone and a dermatoscope
Digital documentation options with a dermatoscope and the HEINE DERM app are used to document preoperative findings in general and dermatology practice.
A peculiar naevus can be documented further (monitored in the short term) in a structured manner using the HEINE DERM app.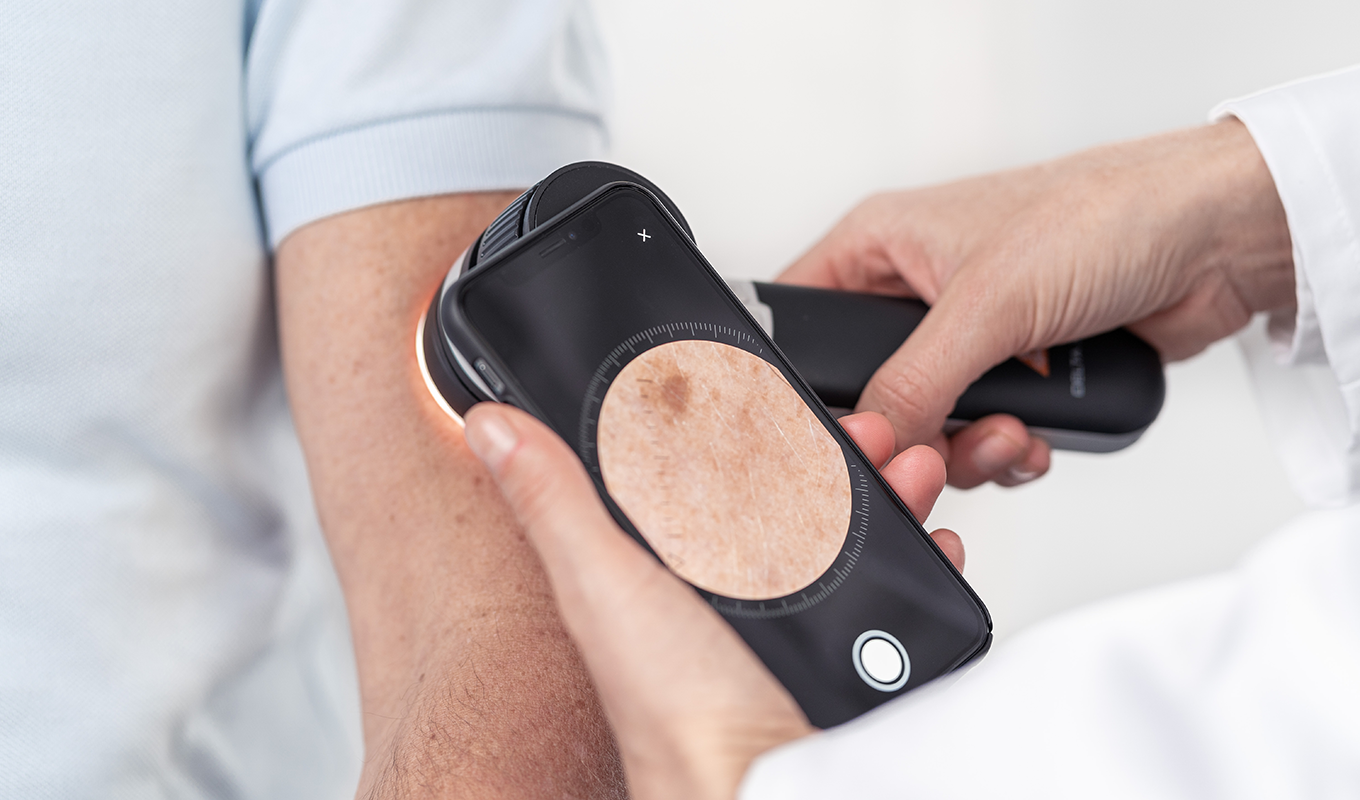 Workflow with the HEINE DERM app
1. The first step is to open the app and add a new patient to the patient list.
2. The information added may include the first name, surname, date of birth, patient number and other parameters.
3. To capture a dermatoscopic image, the dermatoscope is magnetically connected to the relevant mobile phone case – or alternatively to the HEINE Universal Connector.
The 'plus sign' in the app starts the recording process.
4. The dermatoscope and mobile phone are attached as a unit; zoom in and out as appropriate and position the lesion in the best possible way by pinching and spreading with two fingers.
Practical tip: you achieve the best image result with up to 2x digital zoom.
5. Capture an image using the shutter button on the display.
6. If the image is not satisfactory, the capturing process can be repeated.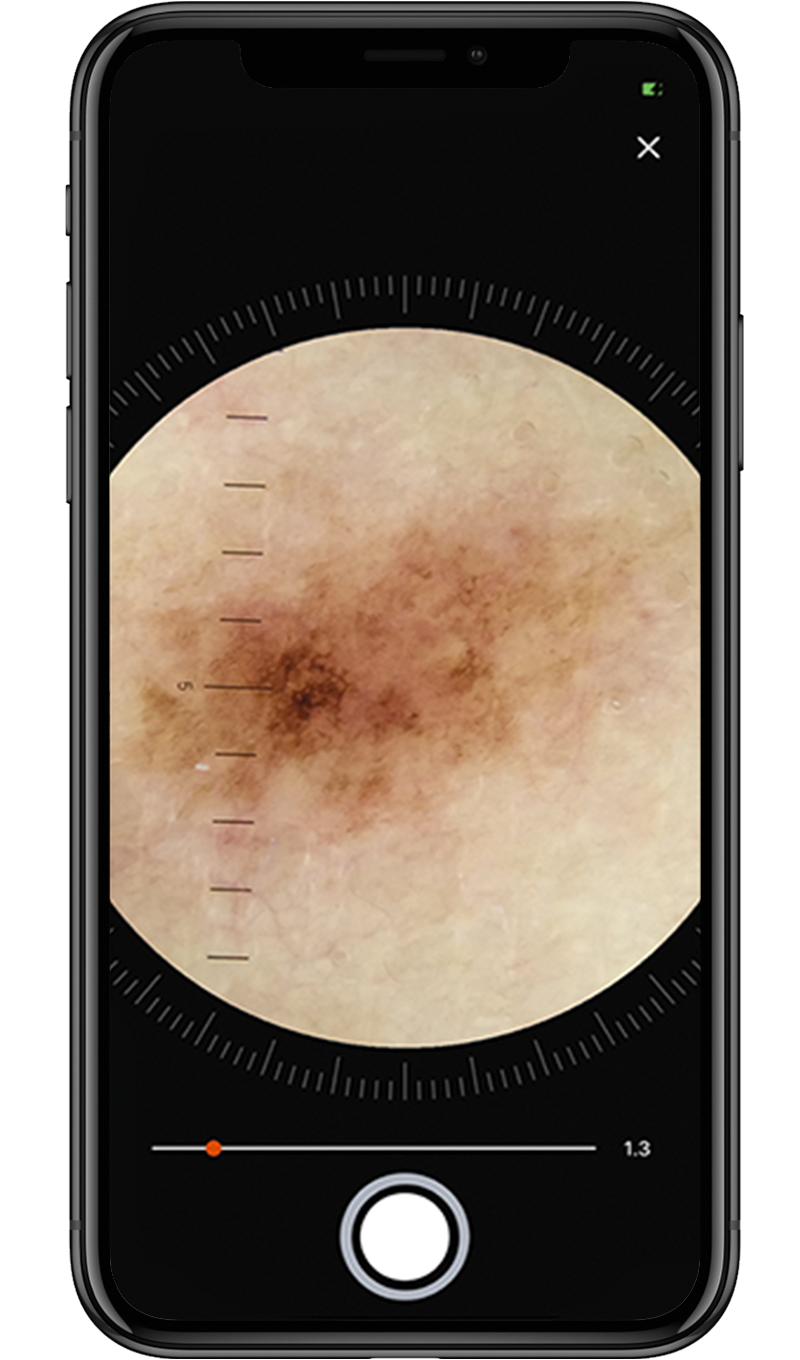 7. Localisation on the bodymap.
Zooming is possible in this view too, enabling realistic representation of the localisation.
8. On the following page, the severity of the atypia can be indicated and the lesion can be marked with the colours green, yellow and red.
Green for benign lesions or benign lesions after follow-up.

Yellow for follow-up examinations where the outcome is still unclear.

Red for the excised lesions.

Additional notes can be entered.
9. Now either capture an image of another lesion or end the image capturing process.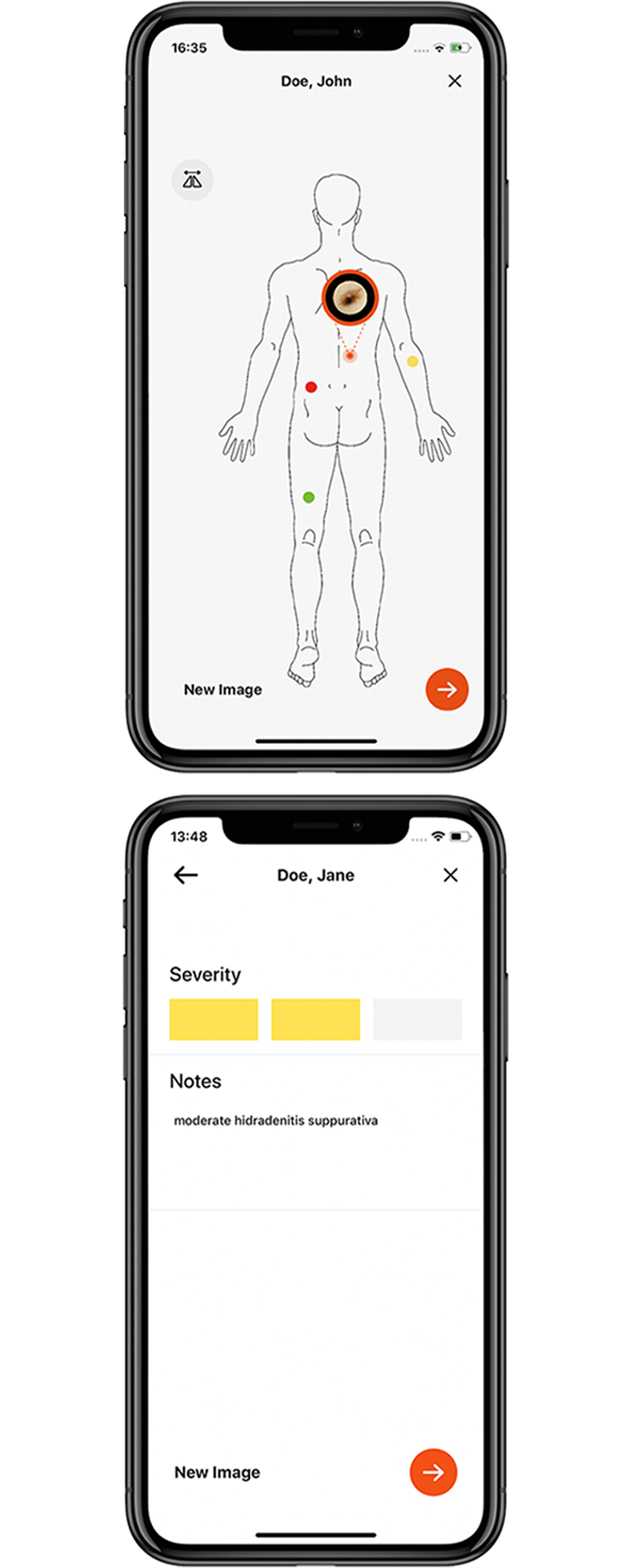 10. All the documented lesions can be found in the overview (list or pictogram-based overview).
11. After a set period of time, the documentation process can be performed a second time and the lesions can be documented in the app based on the dermatoscopic images.
By Max Tischler, Specialist in Dermatology
Quick question. Great help.
We would like to customise our website even better for our visitors.
Please specify your field of business:
The information I provide will be stored in accordance with data protection regulations.