HEINE DELTAone Dermatoscope
Uniting diagnostic precision and mobility.
Small on the outside, big on the inside – this mobile masterpiece is taking medical professionals by storm. The crystal-clear image was accomplished using the achromatic HEINE optical system.
Fits into any pocket
Extremely sharp image with the new achromatic HEINE optical system
Polarisation eliminates reflections and glare
Fast change from contact to non-contact examination
More
Crystal clear image, no matter if you prefer a closer or greater working distance
True field of view of 21mm (lens 22mm) Ø
Brightness control: 3 levels of light intensity
Easily cleaned with spray disinfectant
10x magnification
No cross-contamination: autoclavable contact plate with scale
Dioptre compensation
Switch between polarised and non-polarised light at of a button = toggle function. For more information, please visit heine.com/en/Toggle
Rechargeable battery with Li-ion technology: no memory effect; you can safely recharge the battery regardless of its charge state
Small contact plate for difficult-to-access pigmented lesions

Possibilities of digital documentation:
Image and data management convenient and intuitive with the HEINE DERManager.
Conventional digital images with many popular smartphones
Configurations
Catalogue Number: K-210.28.305
More details
DELTAoneStandard Edition (black-silver) with contact plate with scale, USB cord with medical approved plug-in power supply, case
Documents
Show documents
Further articles / Accessories HEINE DELTAone Dermatoscope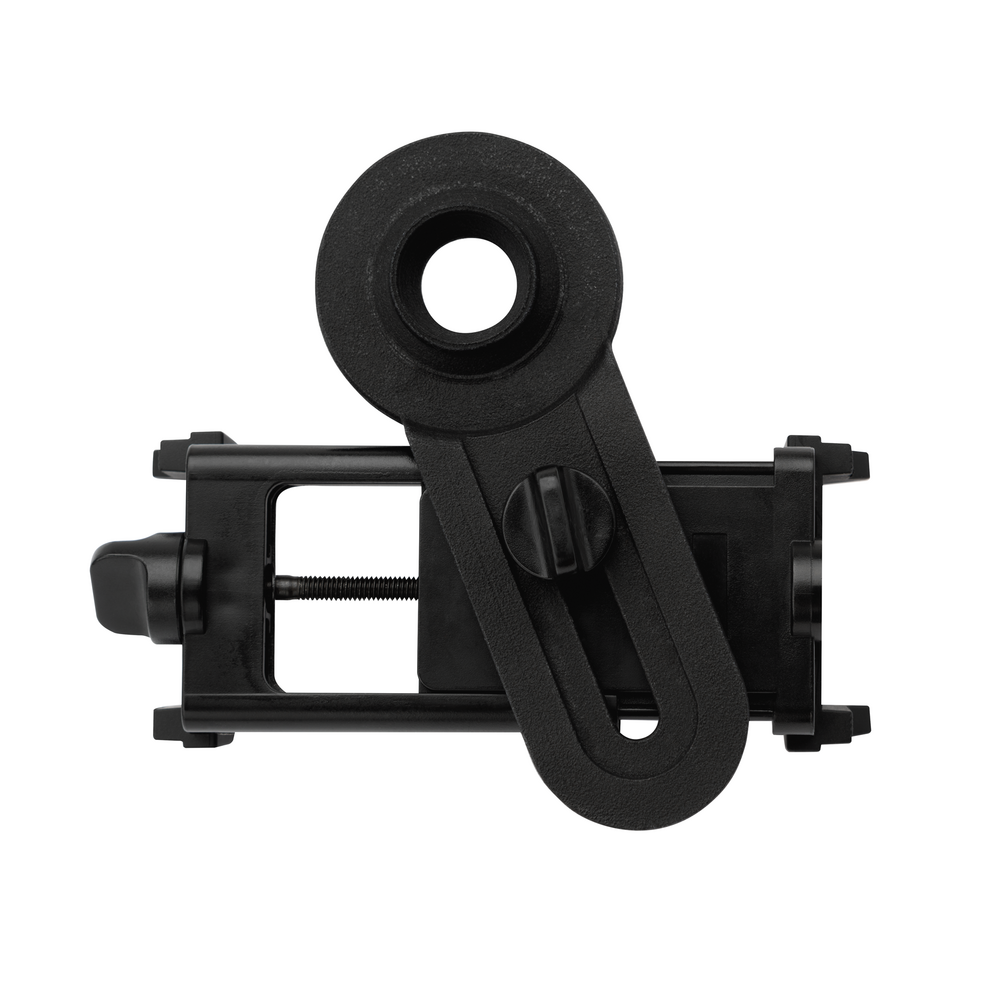 Universal Smartphone Adapter DELTAone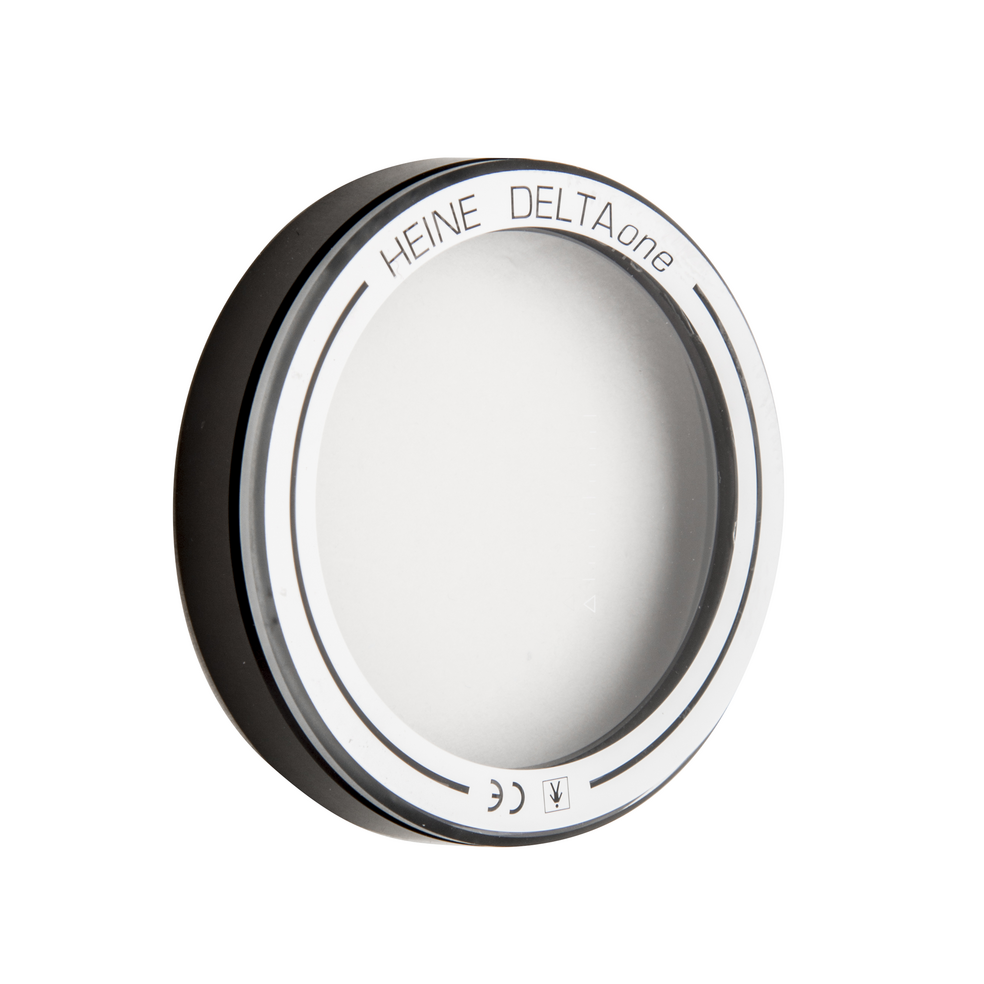 Contact plate with scale for DELTAone
K-000.34.222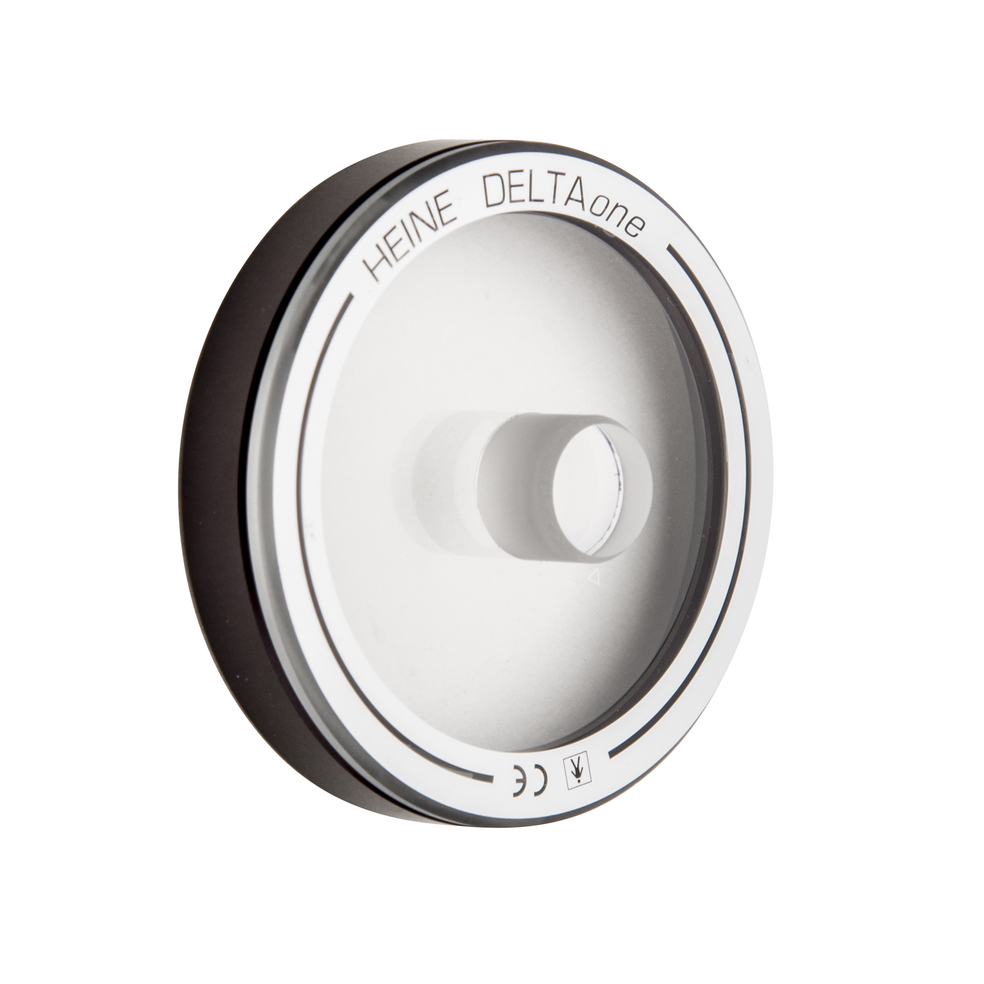 Small contact plate for DELTAone
For the examination of difficult-to-access pigmented lesions
K-000.24.207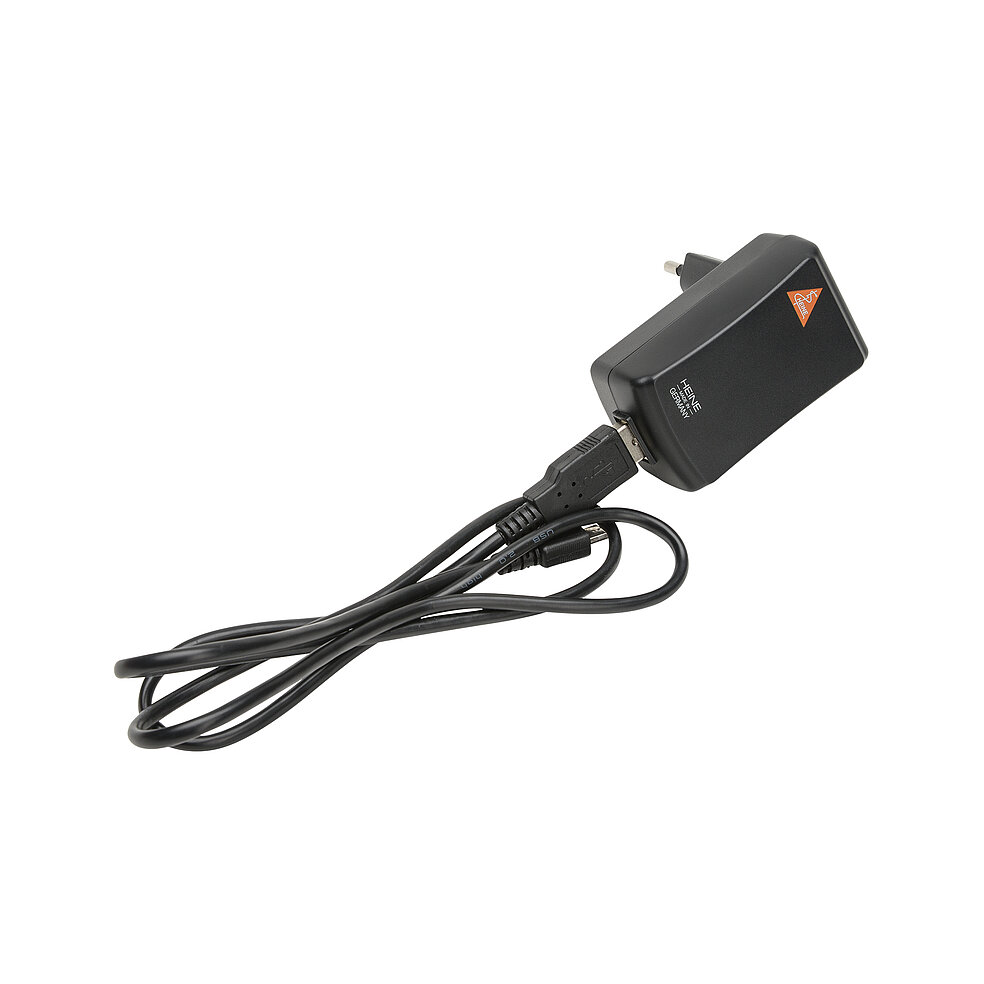 USB cord with E4-USB plug-in transformer
X-000.99.303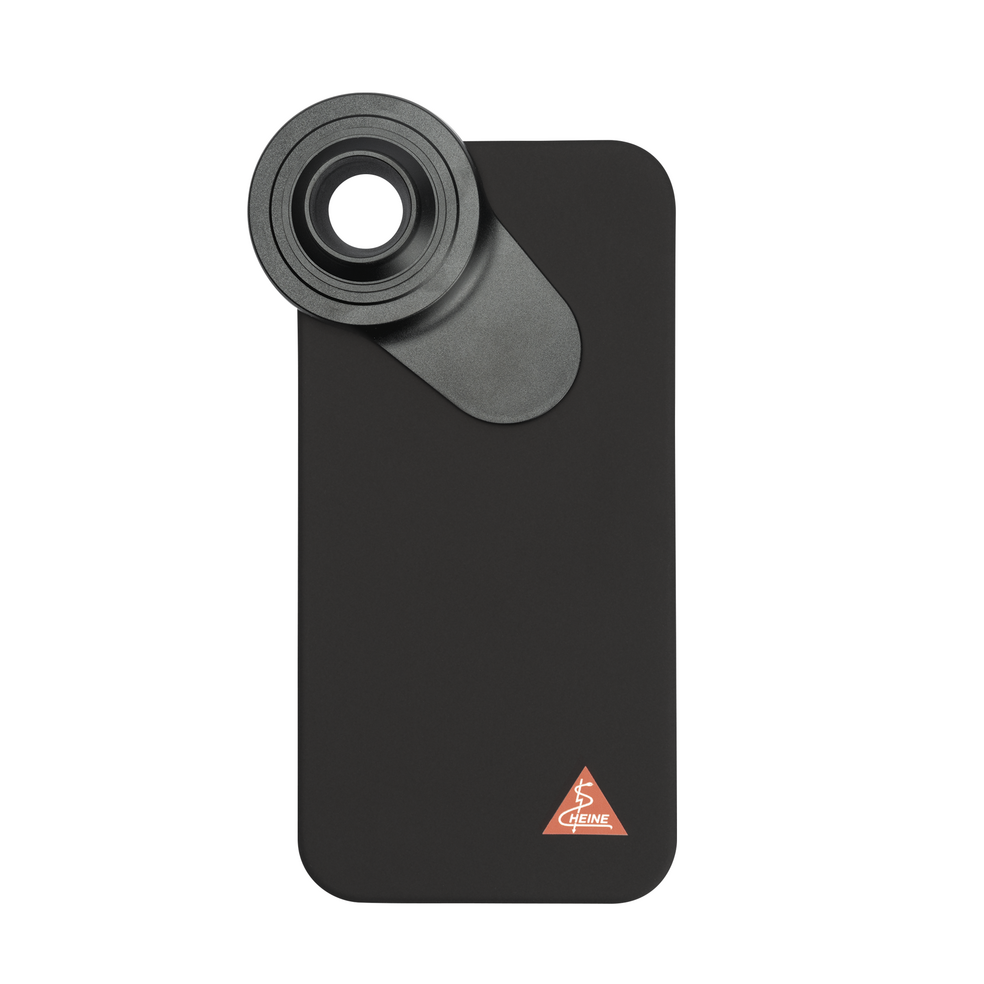 Mounting case smartphone for Apple iPhone 12 Pro
K-000.34.267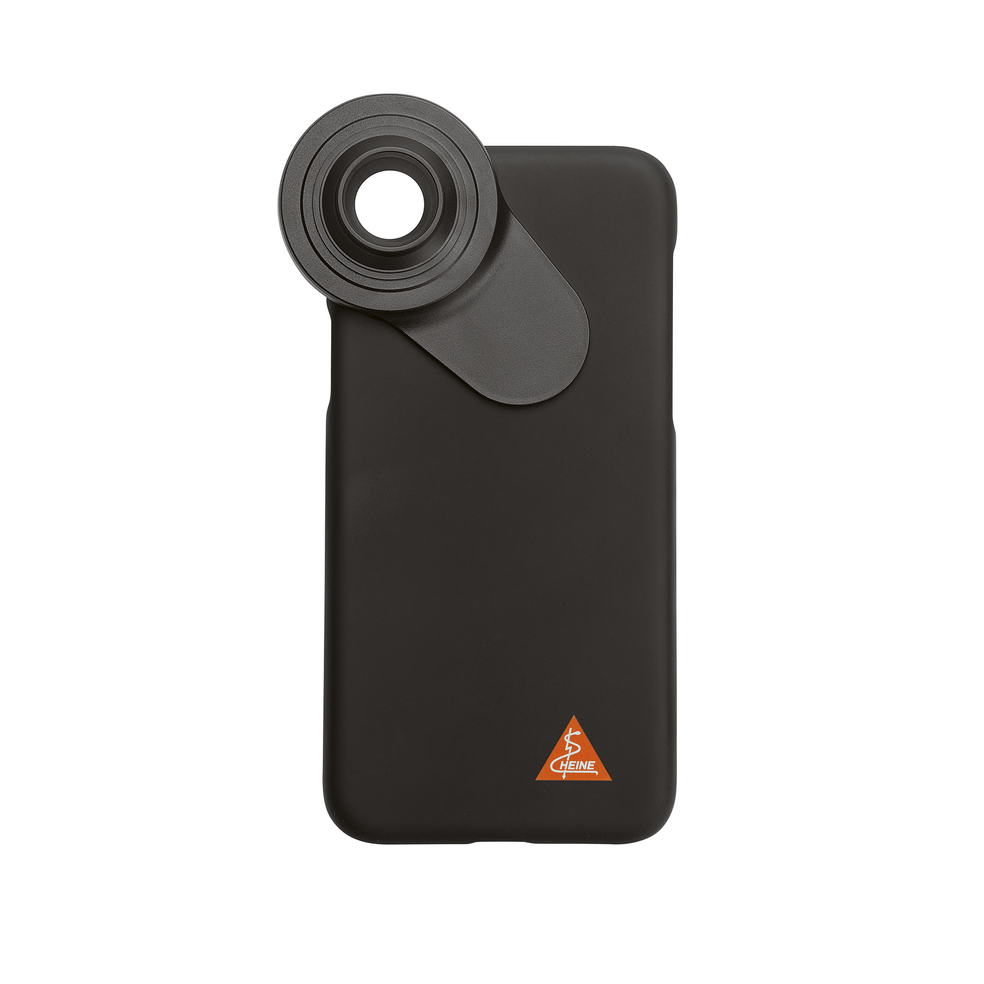 Mounting case smartphone for Apple iPhone 11 Pro
K-000.34.265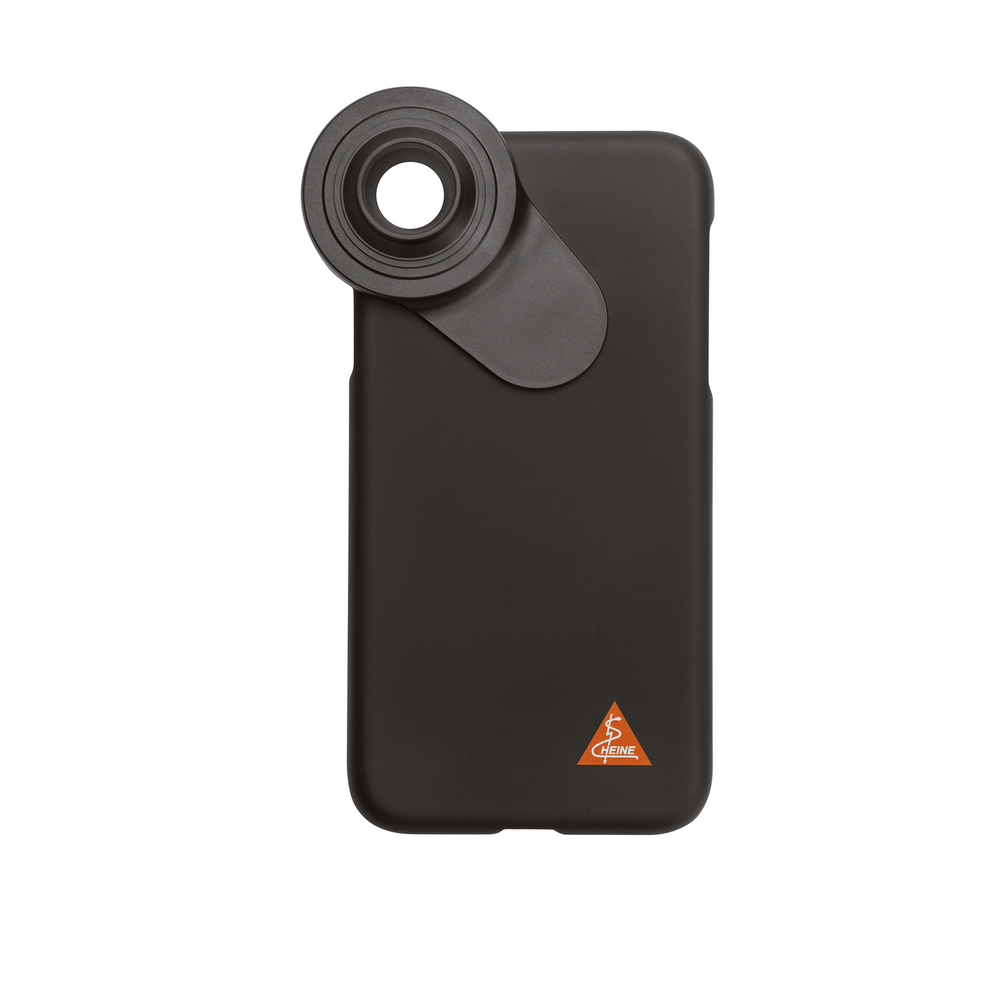 Mounting case smartphone for Apple iPhone 11
K-000.34.264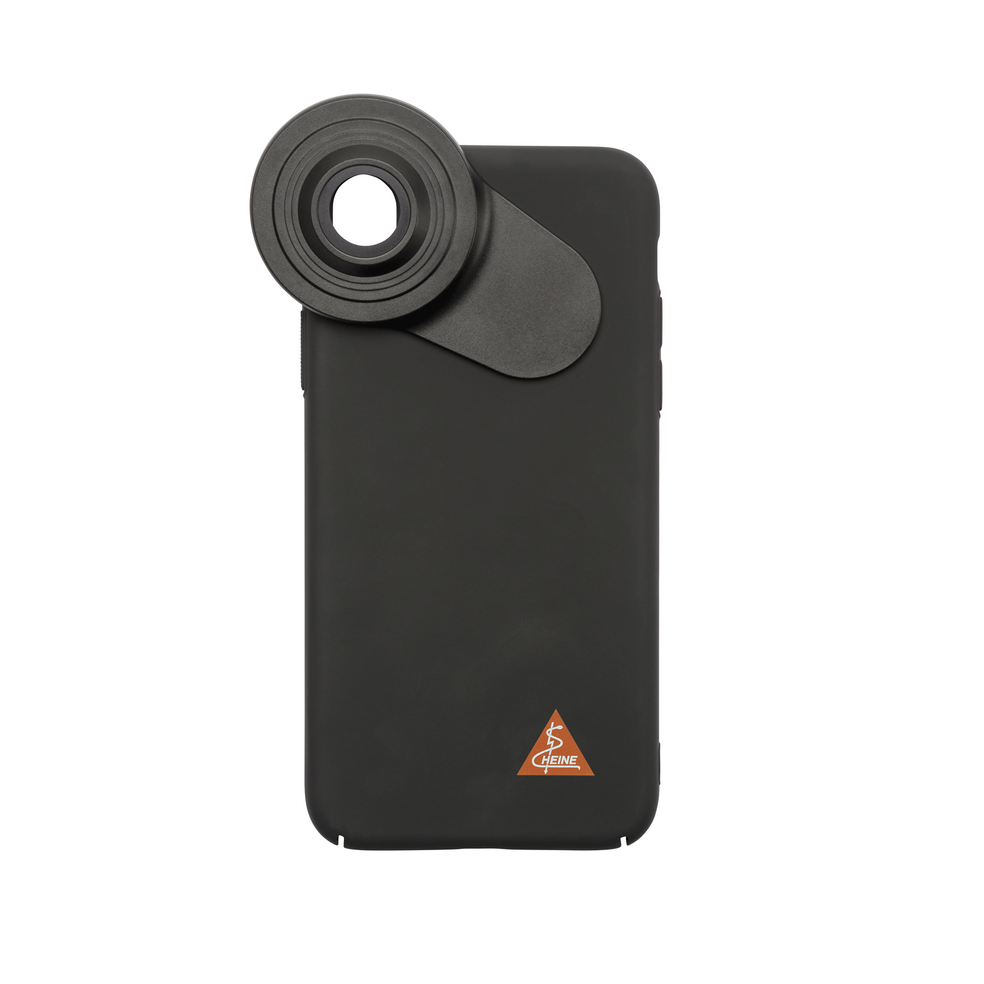 Mounting case smartphone for Apple iPhone X / XS
K-000.34.262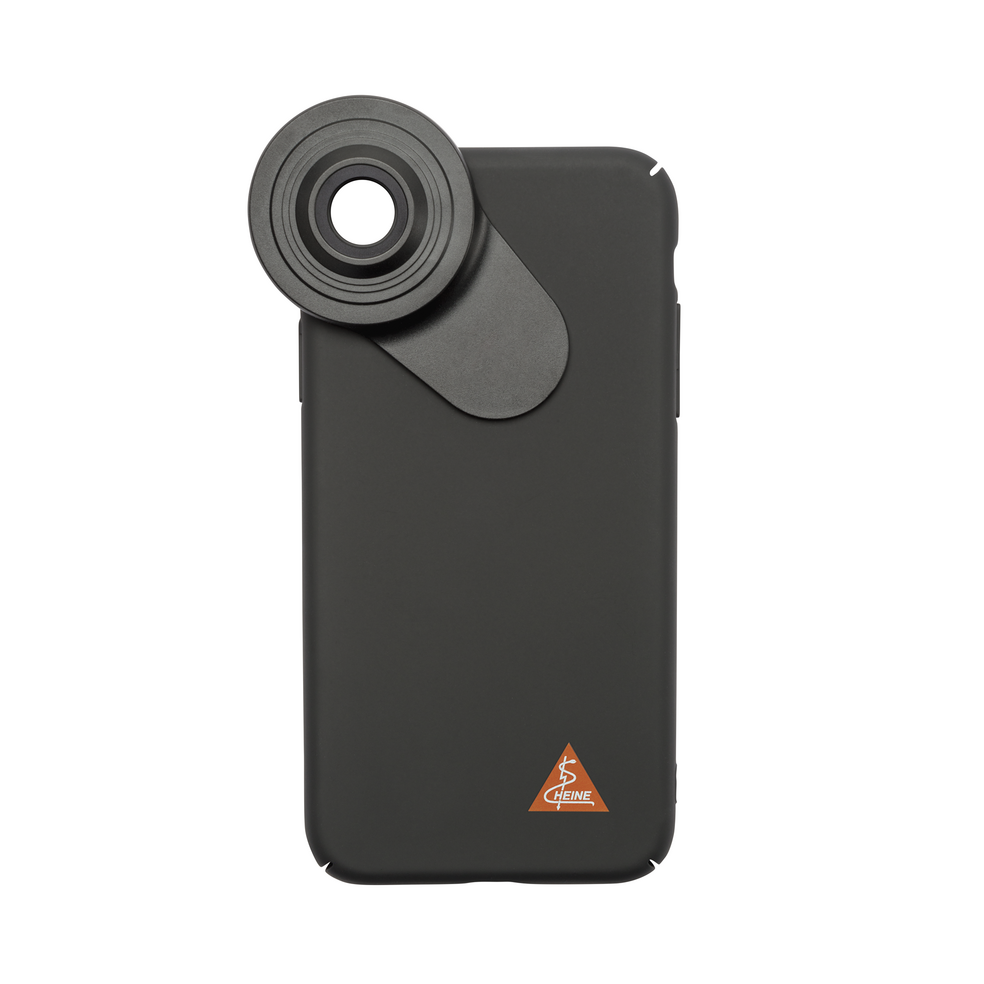 Mounting case smartphone for Apple iPhone XR
K-000.34.263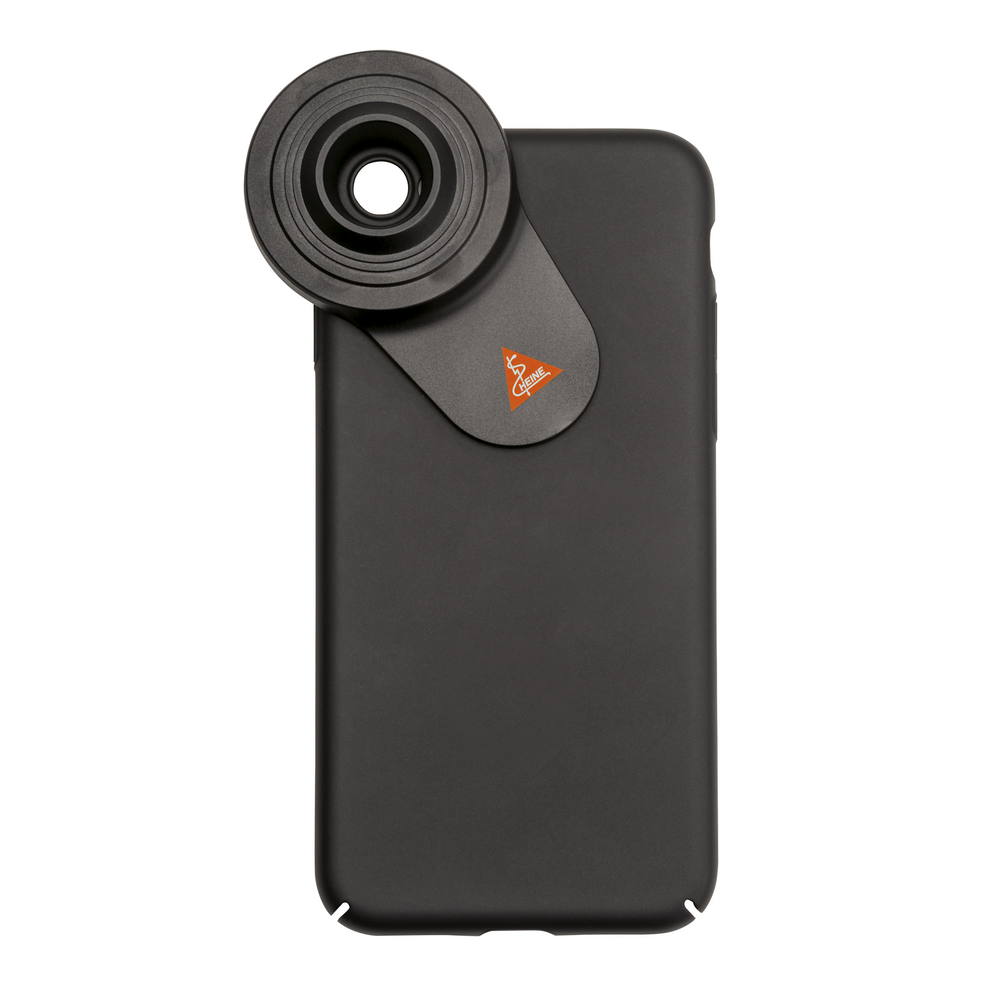 Mounting case smartphone for Apple iPhone 7 / 8 / SE 2020/2022
K-000.34.261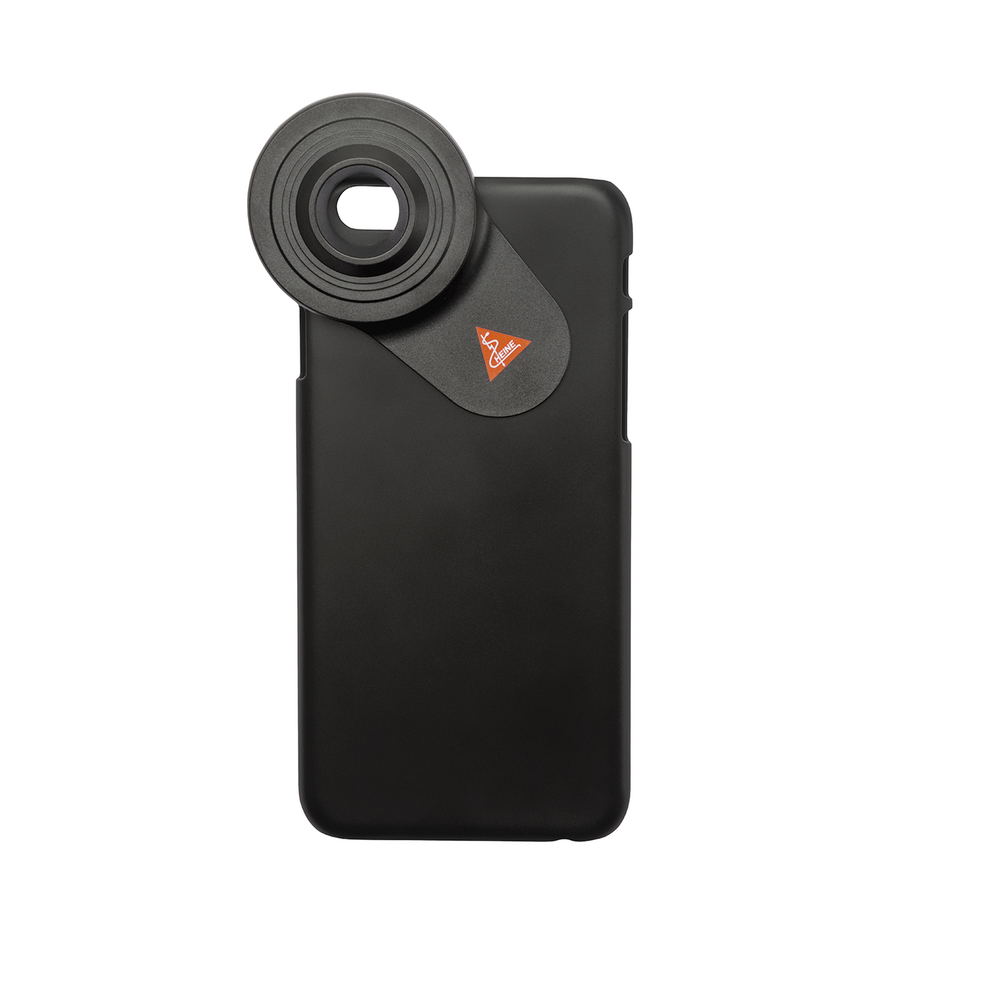 Mounting case smartphone for Apple iPhone 6 / 6s
K-000.34.260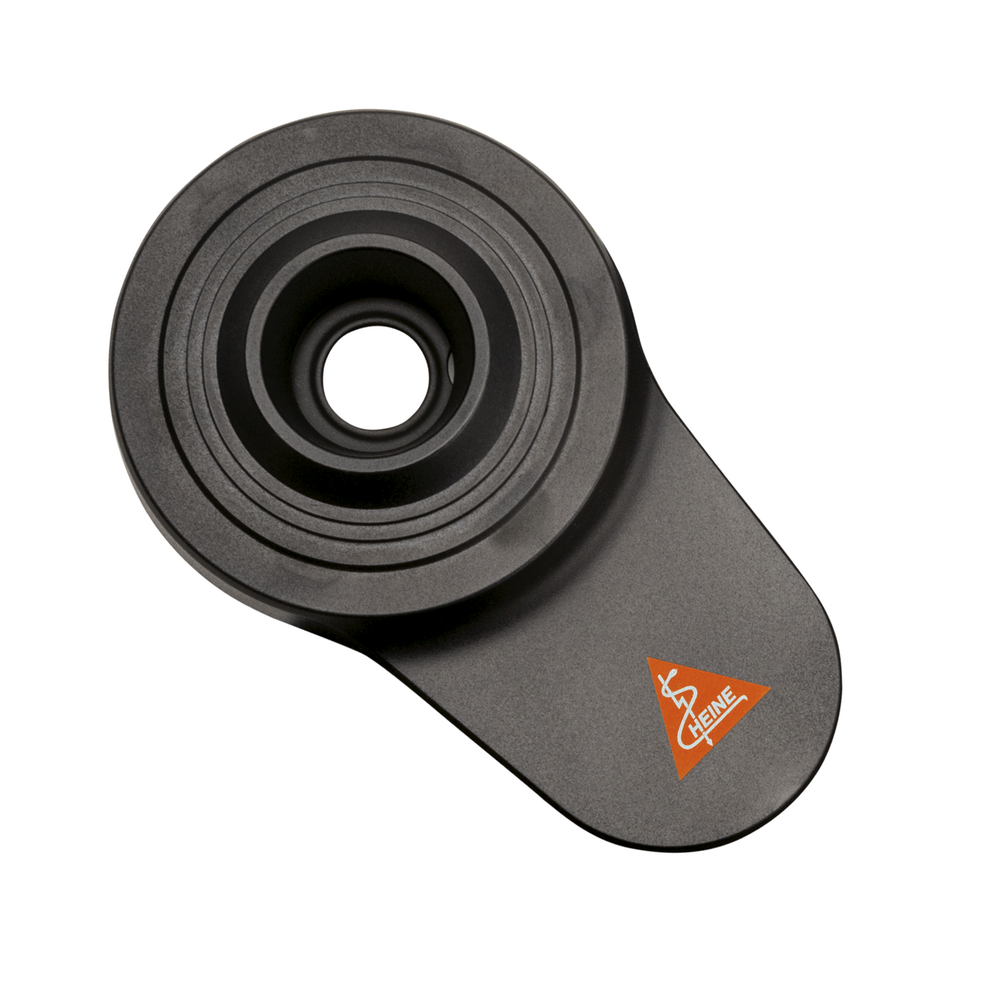 Universal Smartphone Connector
Suitable for many common smartphone mounting cases with a smooth surface where the camera must not protrude from the case. Assembly guide
K-000.34.270
The new hand-held dermatoscope from HEINE, the DELTA 30 and the DELTAone, are definitely two huge upgrades provided by this historical company.
The HEINE dermatoscopes were always considered incredibly accurate because of their high quality optical lens. With the latest innovations, not only the quality, but also the portability was greatly enhanced.
I find the DELTAone especially intriguing because of the small size coupled with a spectacular optical capacity. So, enjoy using these new dermatologic toys in your clinical routine!

Professor Guiseppe Argenziano, Head of the Dermatology Unit at the University of Campania, Naples (Italy)
FAQ - Frequently Asked Questions
What is the difference between an examination in contact mode and in non-contact mode?
Thanks to the removable contact plate, the HEINE DELTA 30 and DELTAone can both be used for examinations in contact mode and in non-contact mode.
In contact mode, the patient is examined with the dermatoscope directly applied to the skin, while in non-contact mode, the patient is examined with the dermatoscope at a distance of approximately 1 cm from the skin, having removed the contact plate.
Click here for more information.
What happens if I forget to switch off the device?
The device switches off automatically after 10 minutes if the polarisation button or the brightness control is not used. This feature ensures that the battery does not run down unintentionally and that the device remains ready for use.
How can I connect my Smartphone to my dermatoscope?
Both, the HEINE DELTA 30 and DELTAone can be connected to almost any smartphone via the Universal smartphone connector, combined with a fitting hard cover case for the specific phone. Click here for an assembly guide.
For most recent iPhone* models, HEINE offers pre-configured mounting cases.
To support digital documentation, HEINE offers the HEINE DERManager.
Is there an App that is supporting digital documentation?
For digital documentation of dermatological images, HEINE offers the DERManager.
There is no need for expensive hardware. The number of users, devices and rooms is unlimited,and there are no annoying cables getting in your way. We can also migrate data from an existing documentation system on request.
How do I take the best images with my smartphone?
1. First adjust the focus of the dermatoscope via the focus ring.
2. Once you have a focussed view when looking through the device, please connect your smartphone to the dermatoscope via the available smartphone connector.
3. Open the camera app or the according DERManager app on your smartphone and take a picture.
Show all FAQs
These HEINE products could also be interesting for you
Find­ a­ distributor
Are you interested in one of our products?
Find a distributor near you quickly and easily.
We live and breathe quality. In everything we do. Every product we make. Every lens we polish. Every screw we tighten. Every optic fiber we bundle. Always. Every day. The durability of our primary diagnostic instruments is legendary. Every single instrument is the result of decades of product development, continuous improvements, production and a 100% quality control in our own facilities. We make certain that our high expectations of quality are maintained.
Quality Made in Germany