HEINE EN 50 Charger
Modular Power Supply System / Charger
Modular Power Supply System
Soft Start Technology
Switches off automatically
More
The HEINE Modular Power Supply System offers unsurpassed flexibility and innovative features. The EN 50 powers OMEGA 500 and ML4 LED HeadLight. Furthermore, all other HEINE 6 V products are compatibel. The EN 50 Charger, the mPack and HC 50L Headband Mounted Rheostat can be combined in every conceivable configuration.
Modular, compact design functions as the base for Tabletop or Wall Mounted use and as charging base for the mPack and mPack LL mobile charging system.
Upgradeable. mPack Charging base by simple removal of the control module.
Soft Start Technology. A gradual introduction of current reduces bulb "shock" and extends bulb life.
100 – 240 V Compatible Transformer incl. 4 plugs for world wide compatibility.
Registered Design.
Configurations
Catalogue Number: X-095.17.301
More details
EN 50 Transformer table / wall unit with Rheostat Control Module (incl. 90° Angled Adaptor, Extension Cord Cinch-Cinch 2 m, Instrument support)
Documents
Show documents
Further articles / Accessories HEINE EN 50 Charger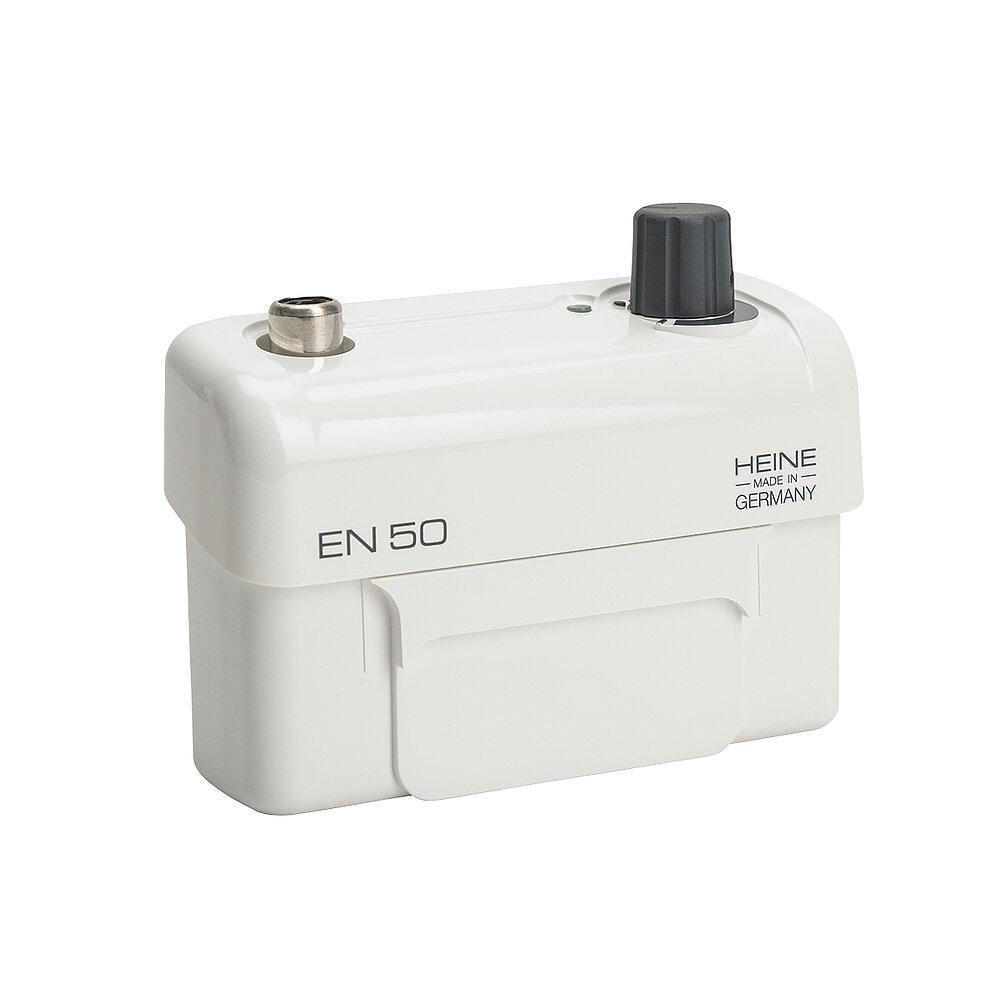 Rheostat Control Module for EN 50
X-095.17.305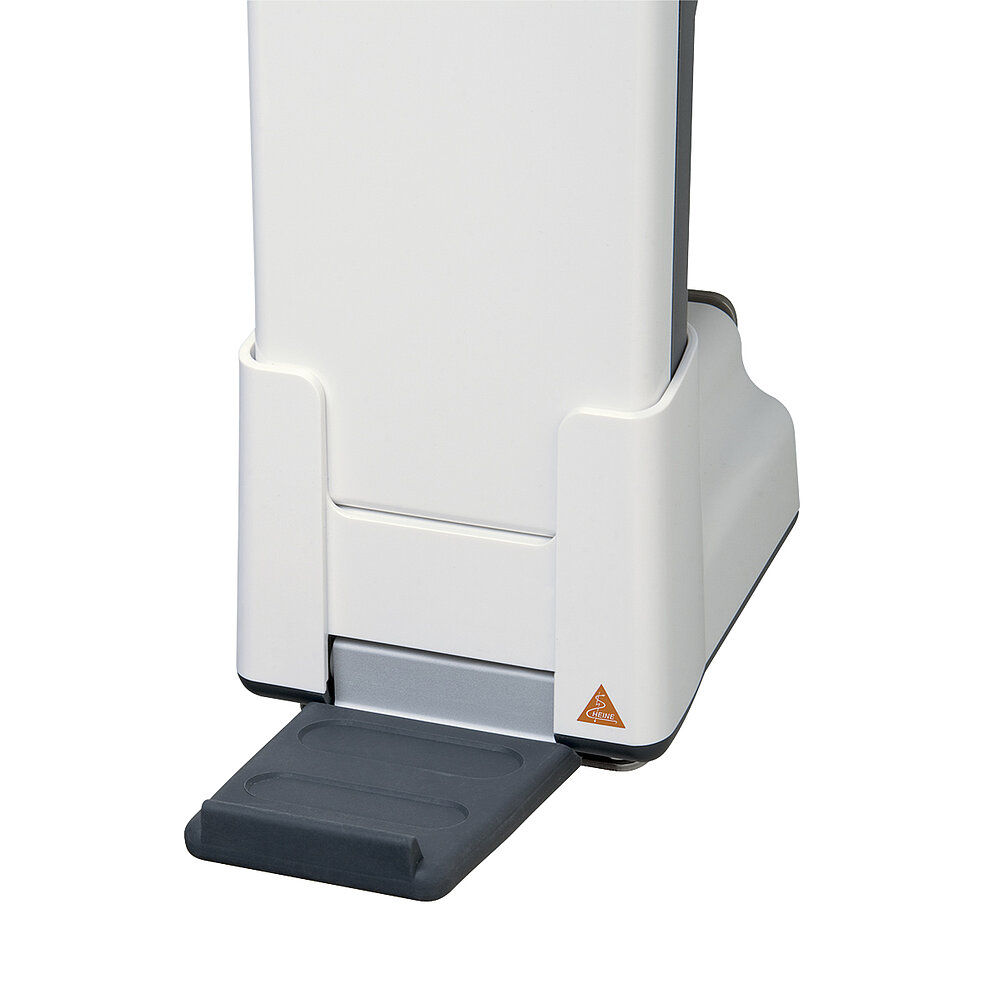 Instrument support for Headband
C-000.33.511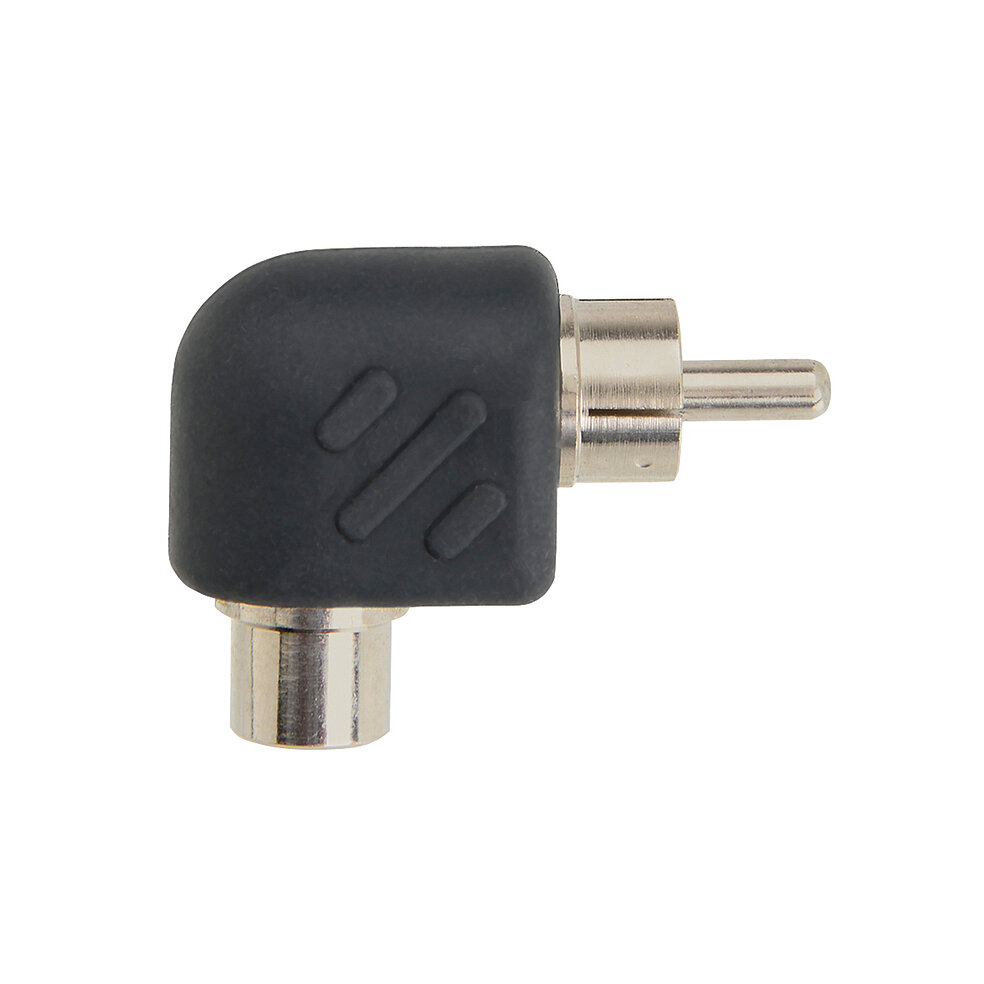 Plug-in 90° Angled Adaptor (for EN 50 Charger / mPack)
C-000.33.509
FAQ - Frequently Asked Questions
Can I use dripping-wet or heavily-foaming wipes?
Can I use spray disinfectant?
Can I use ultrasonic bath for cleaning?
Can I sterilise the devices?
Can I reprocess the device automatically?
Show all FAQs
Find­ a­ distributor
Are you interested in one of our products?
Find a distributor near you quickly and easily.
We live and breathe quality. In everything we do. Every product we make. Every lens we polish. Every screw we tighten. Every optic fiber we bundle. Always. Every day. The durability of our primary diagnostic instruments is legendary. Every single instrument is the result of decades of product development, continuous improvements, production and a 100% quality control in our own facilities. We make certain that our high expectations of quality are maintained.
Quality Made in Germany