1989: HEINE invents the first dermatoscope.
The first dermatoscope in the world, the HEINE DELTA 10, has fundamentally changed the view on naevi, lesions and melanomas of all kinds. It globally increased the accuracy of dermatologists' diagnoses, almost doubling it from 55% to 90%.
And that's something we take great pride in to this day! Correctly identifying diseases as early as possible and ideally curing them – especially ones as deadly as skin cancer – is what we aspire to do. And what motivates us day after day.
That's why we continue to improve our dermatoscopes to facilitate the work of dermatologists all over the world.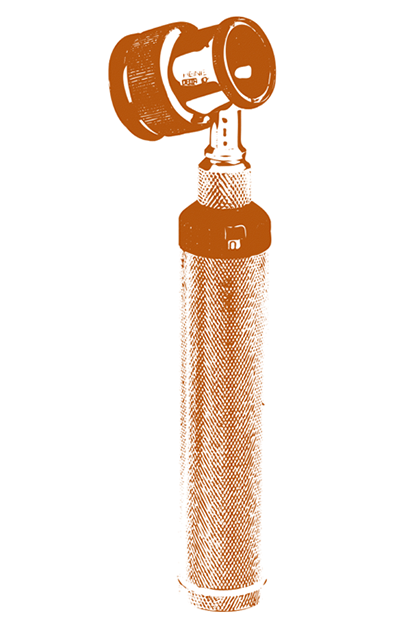 The story of the first dermatoscope begins with Helmut A. Heine and his wife.
It was as a precaution that Helmut A. Heine, our company founder, went to the dermatologist with his wife back in 1989. They both reckoned that a birthmark looked peculiar. The dermatologist took a quick glance at it and said, 'I wouldn't worry about it'.
Our company founder was stunned. How could the doctor come to that conclusion without performing a precise examination? The accuracy of a diagnosis made based on an 'assessment' such as this one was around 55%.
That wasn't enough for Helmut A. Heine. Through working together with the University of Munich's Dermatology Clinic, he found out that much more information is stored in the structures under the epidermis (skin). This ultimately resulted in HEINE Optotechnik and Professor Otto Braun-Falco developing the first dermatoscope, DELTA10, which increased the accuracy of diagnosis to 90%.
Each one better than the last.

Much has changed since the DELTA 10. Brighter, larger, sharper, smaller, lighter, but in any case better than its predecessor. Now, two more dermatoscopes are about to see the light of day and one thing is clear: they're sure to be better than anything before them.
Digital image and data processing: High tech made in Germany.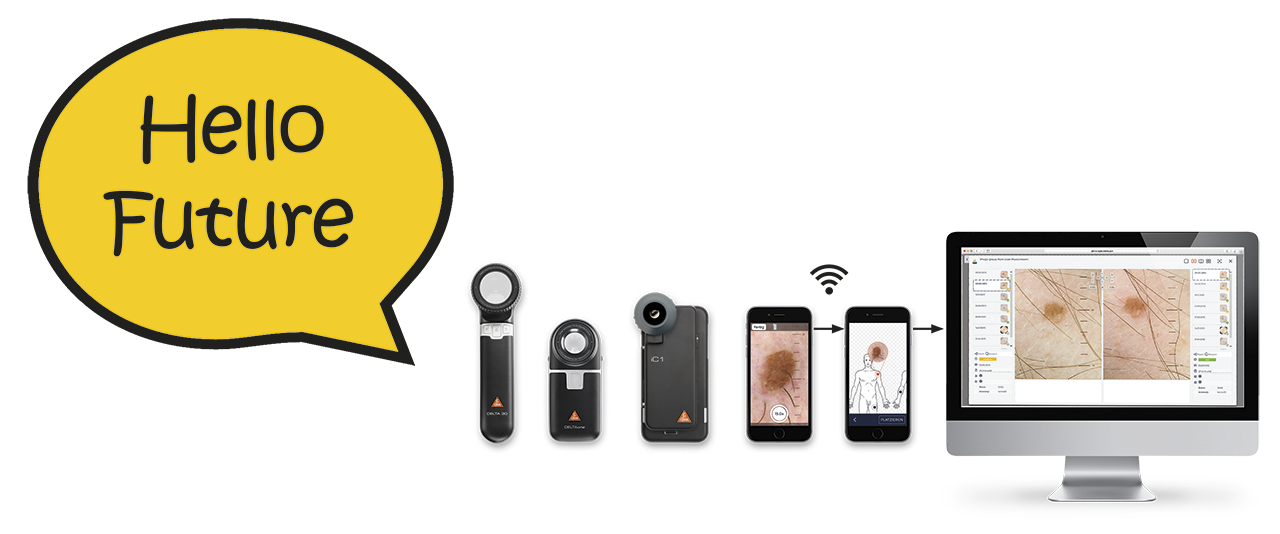 The DELTA 30 and DELTAone with their iPhone* attachments, the iC1 digital dermatoscope, the HEINE Cube System** for image and data management, free apps for patient and image management – all developed, designed and implemented by us.
As the inventors of dermatoscopy, also known as dermoscopy, 30 years ago, we are still among the world's leading manufacturers; our dermatoscopes, the exclusive HEINE DERM App and the Cube System are at the top of the technological world of medical image and data processing.
With the Cube System, exact digital documentation can be compiled to help reach an extremely accurate diagnosis at the earliest possible stage. The system includes plenty of smart ideas and partly exclusive functions and allows users to manage images in chronological order.
The highlight: the convenient wireless connection. One HEINE Cube is enough for up to 10 mobile HEINE dermatoscopes in one surgery or hospital.
Almost every German dermatologist has a HEINE dermatoscope. Coincidence?
The fact that many doctors around the world opt for HEINE's quality instruments clearly demonstrates their sense of responsibility. After all, skin cancer isn't a cold! As the inventors of modern dermatoscopy, we always develop our instruments under the guiding principle of helping to achieve the earliest and most accurate diagnosis possible.
Malignant melanoma of the skin, also known as 'black skin cancer', is the most malignant form of skin cancer. Every year, more than 21,000 people in Germany develop a malignant melanoma, and approximately 3 million in the world.
A further 9,000 patients are diagnosed with early forms of melanoma in Germany. The risk of developing a melanoma in the course of one's lifetime increases each year. It is at about 1:500 in Germany and even higher in Australia with 1:50. People between the ages of 45 and 60 are affected particularly frequently. Identifying skin cancer, particularly at an early stage, becomes more and more important.
So it's certainly no coincidence that more and more dermatologists are opting for a HEINE dermatoscope.
Not wanting to toot our own horn, we'll give dermatologists a chance to speak
Professor Scott W. Menzies, MBBS, PhD, Discipline of Dermatology, Sydney Medical School and Faculty of Medicine and Health, The University of Sydney (Australia)
"I started dermoscopy in 1990 using the HEINE DELTA 10 while collecting photographic images of all biopsied lesions using the HEINE Dermaphot attachment. We knew a little from the published literature but had to make most of our observations from scratch. Since that time, with some modifications, this instrument has become the stethoscope of dermatology."
Professor Dr Andreas Blum, M.Sc. DermPrevOncol,Konstanz (Germany)
"Congratulations to HEINE on this anniversary. Without the dermatoscope, our work today would be much poorer in terms of diagnosis and content."
Professor Cliff Rosendahl, MBBS PhD, Primary Care Clinical Unit, Faculty of Medicine, The University of Queensland (Australia)
"I congratulate the HEINE team, as I congratulate all manufacturers of quality dermatoscopes, for their pioneering work in designing and improving on what is now an essential tool for anyone involved in the diagnosis and management of skin cancer and melanoma."
Dr Domenico Piccolo, MD, Vice-President of the Italian Society of Laser Dermatology (SILD) Adjunct Professor at the Department of Dermatology, University of L'Aquila (Italy)
"Dermatoscopic diagnostics using HEINE devices has introduced a new era in the world of dermatology worldwide. Today, dermoscopy has become a fully-fledged part of hospital prevention protocols, drastically reducing the number of biopsies performed and, as a result, the volume of unnecessary healthcare costs."
Yaei Togawa, M.D., Ph.D., Department of Dermatology, Chiba University Graduate School of Medicine (Japan)
"We would like to congratulate on the 30th anniversary of HEINE dermatoscope. We have been using HEINE dermatoscopes at our University Hospital since 2005, when the product DELTA 20 was released in Japan. In our department, there have been many skin cancer patients including melanoma, and about one quarter of 2,000 new patients are skin tumors every year. The DELTA series is very useful for early diagnosis of skin cancer."

Professor Iris Zalaudek, MD, Head of the Dermatology Clinic University of Trieste (Italy)
"I consider dermoscopy a real revolution in medicine, first of all simply because it allows you to diagnose skin cancer at a very early stage, when the tumor is absolutely curable. The invention of the first dermatoscope by HEINE has changed our daily practice not only for the diagnosis of melanomas, but also of many other diseases. I learned the dermoscopy technique with a HEINE dermatoscope, and without a dermatoscope I now feel blind!"
Professor Guiseppe Argenziano, Head of the Dermatology Unit at the University of Campania, Naples (Italy)
"Dermoscopy changed our life, the life of every single dermatologist! Not only because it made us much more confident about diagnosis of skin cancer, but also because made us more confident about diagnosis of any skin condition! It is a real pleasure to attest my gratitude to HEINE for having contributed to change my life and the life of many dermatologists in the world."

Aimilios Lallas, MD, MSc, PhD, Aristotle University, Thessaloniki, General Secretary of the International Dermoscopy Society (Greece)
"Our 'stethoscope' is now almost 30 years old and to celebrate its birthday we owe an acknowledgment to those who invented it, those who improved it and continue to evolve it, those who provide it to clinicians throughout these decades....So, thank you HEINE people for all these years and thank you for continuing to positively surprise us with your products!"
Professor H. Peter Soyer, MD, Chair in Dermatology, Director, Dermatology Research Centre, The University of Queensland Diamantina Institute; Director, Dermatology Department, Princess Alexandra Hospital (Australia)
"Hard to believe that the first HEINE Dermatoscope is having its 30th birthday. I recall when HEINE and the Munich Department of Dermatology announced it and how excited we all have been to use it for the benefit of our patients and for our research projects. In this spirit, happy birthday to the HEINE dermatoscope."
A HealthCert Podcast - 30 years of Dermoscopy with world leading experts
What are the origins of the first hand-held dermatoscope? In today's podcast – the fifth in our '30 years of Dermoscopy' series – we hear from the grandson of inventor Helmut A. Heine, Oliver Heine.
Joining him in this episode is the distinguished President of the International Dermoscopy Society, Associate Professor Iris Zalaudek.
The podcast can be found here.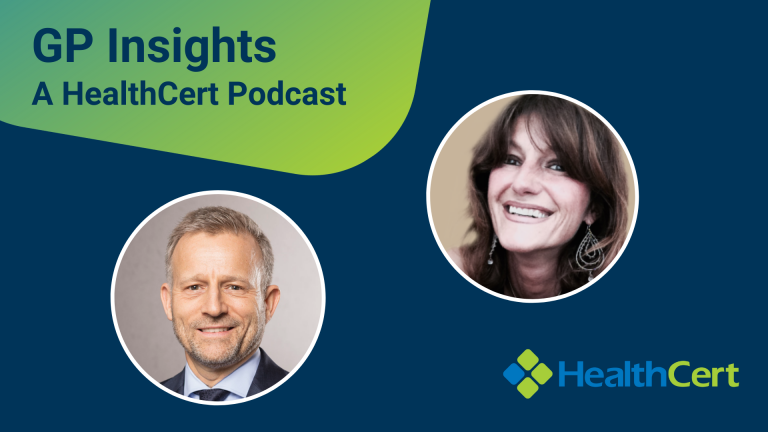 * The Apple hardware is not included in the scope of delivery. For Apple hardware, please contact an authorized Apple distributor, an Apple Premium Reseller or Apple Inc. directly. Apple, the Apple Logo, iPhone and iPod touch are trademarks of Apple Inc., registered in the U.S. and other countries.
**Not available in all countries.