A TIP FOR A BETTER FUTURE: The new AllSpec tips made from recycled plastic.
HEINE is first again! This time with disposable tips.

In close cooperation with our specialist for high-quality plastics, HEINE is the first manufacturer to succeed in implementing an upcycling process for ear tips: discarded refrigerators are turned into accessories for a medical device. This was a challenging task, as particularly strict regulations apply to products that come in direct contact with patients during an examination.
How HEINE saves tons of CO2 with featherlight EcoTips.
We use plastic from discarded refrigerators. And by recycling these refrigerators in a controlled manner, we save the environment 1,996 tons of CO2 per year. This corresponds to 62 million kilometres of rail travel per person, which equates to travelling about 1,400 times around the world.
Do something right, or don't do it at all.
We deliberately chose this type of plastic because CFCs, which are extremely harmful to the climate, are captured when the refrigerators are recycled. This explains the large CO2 equivalent of almost 2,000 tonnes per year.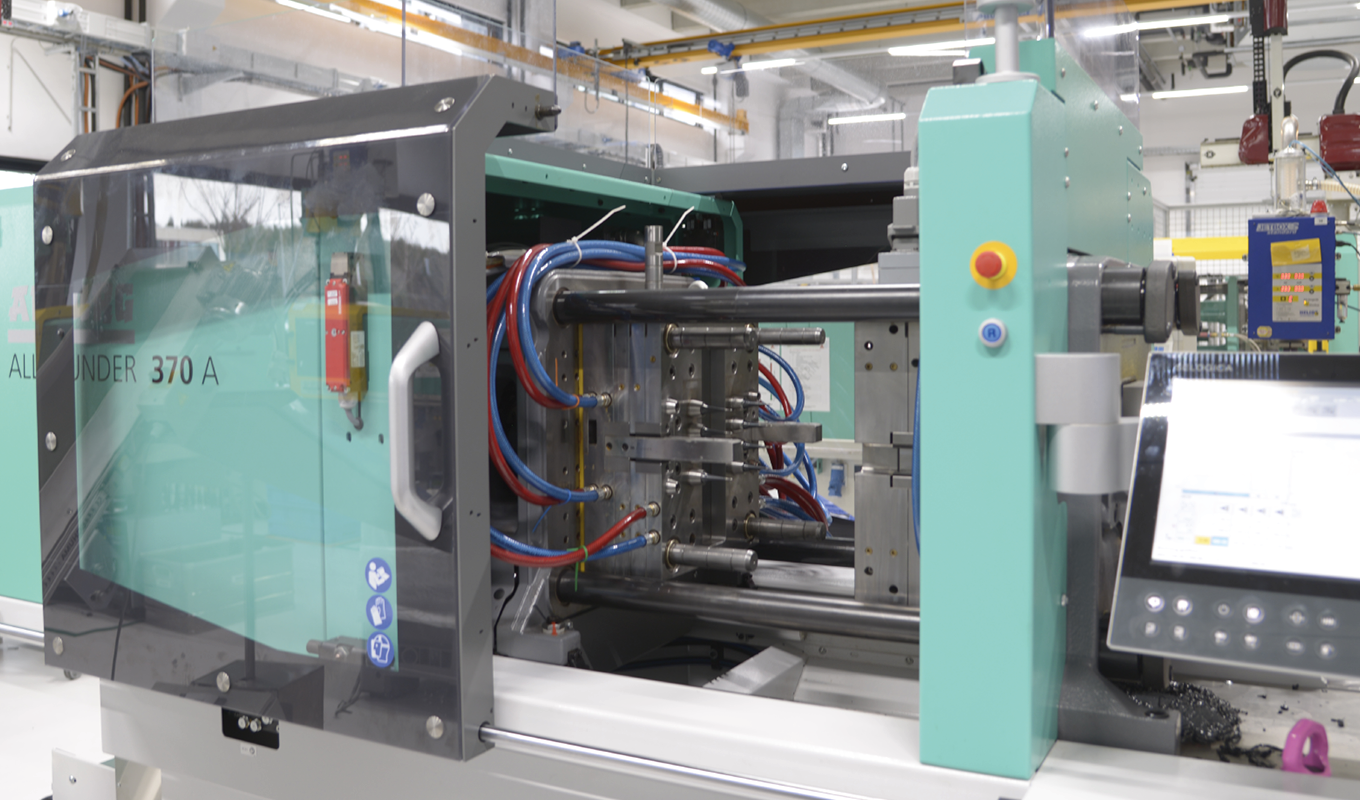 We're even saving on green electricity.
What's more, we now manufacture the EcoTips on a new machine that requires only half the electricity. Green electricity, of course!
Incidentally, the injection mould for the EcoTips is designed so that 0.0 grams of waste are generated during production.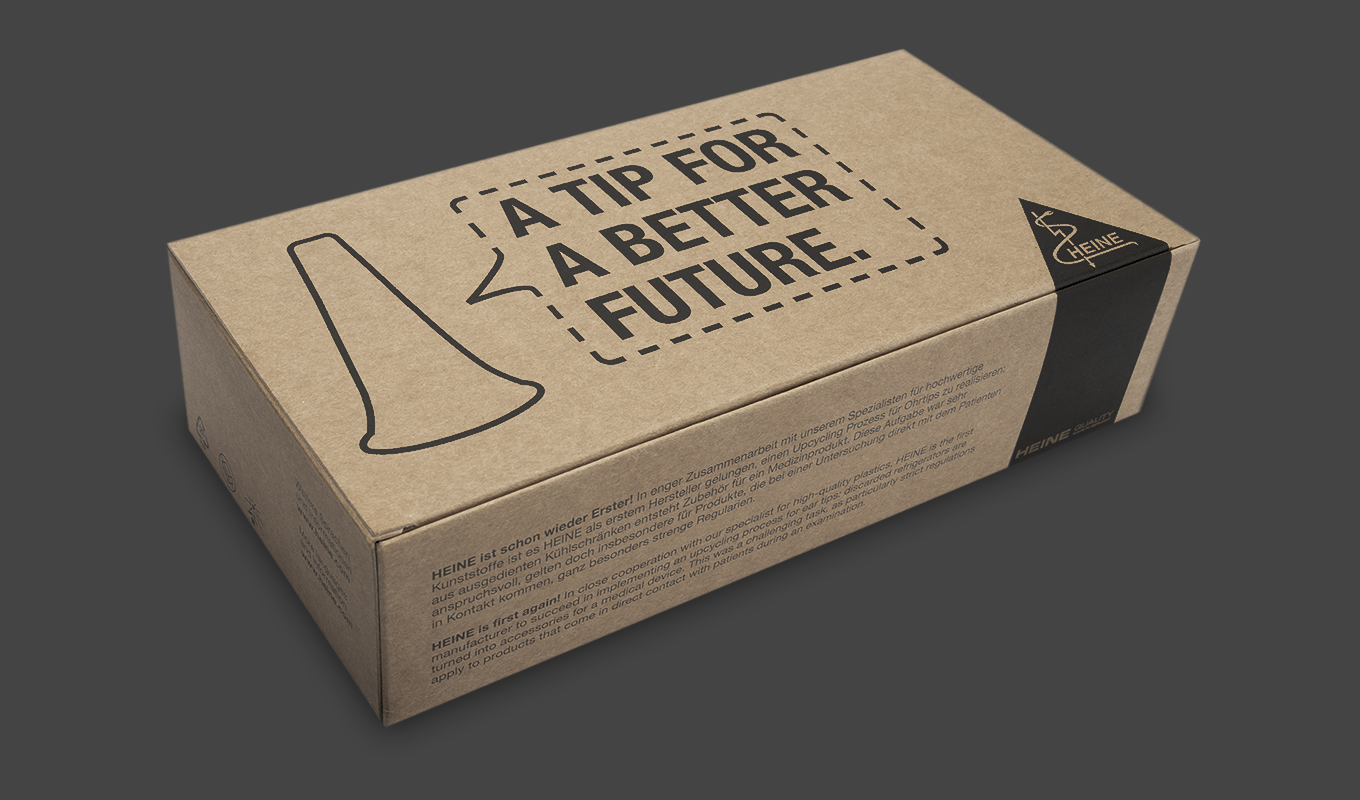 Less is more.
And finally, we pack the EcoTips in unbleached cardboard, which we print with just one single colour instead of four.
Please recycle the small plastic sleeves that we have to use for the EcoTips. That way, maybe they, too, will get a second life.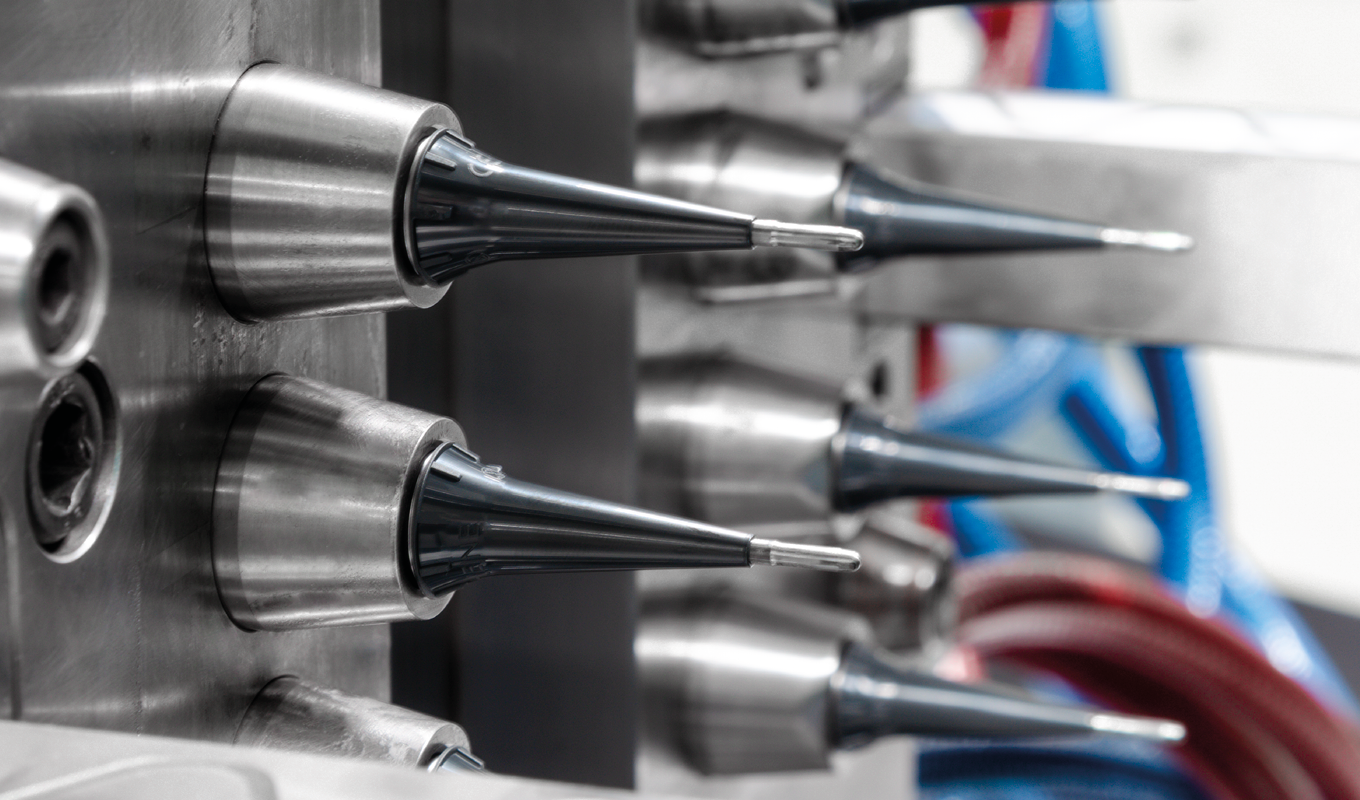 Like before. Only better.
We've naturally put the new tips through their paces. And we've come to the conclusion that the new, sustainable plastic meets all the particularly stringent requirements encountered in the medical devices sector for accessories.
And, speaking of putting things through their paces, we're true world champions in that respect. We think precision shouldn't be a one-off. That's why consistently high quality in production plays a decisive role. This is the only way we can achieve our high precision – not just once, but a thousand times over.
Read more about how obsessed we are with quality on our Quality made in Germany pages.
All HEINE AllSpec disposable tips in a new recycled material.
HEINE AllSpec disposable tips have been provided in the new, recycled material since March 2022.
The tips are still available in the 2.5 mm ∅ and 4 mm ∅ sizes, each in packaging units of 250 or 1,000 items, and also in the tip dispenser.
Also good for a small CO2 footprint!
Alternatively, you can naturally still choose our reusable tips, which can be used several times and easily reprocessed.
Available in the following sizes: 2.4 mm ∅, 3 mm ∅, 4 mm ∅ and 5 mm ∅.
As you now fell in love with our new EcoTips, how about a new Otoscope?